Highlights
Status messages improved for Flatfile and NetSuite uploads
The NetSuite and Flatfile upload interfaces show when an upload is pending, making it easy to know that you've successfully initiated an upload. In the NetSuite interface, the new Pending Transaction uploads section shows all pending NetSuite uploads.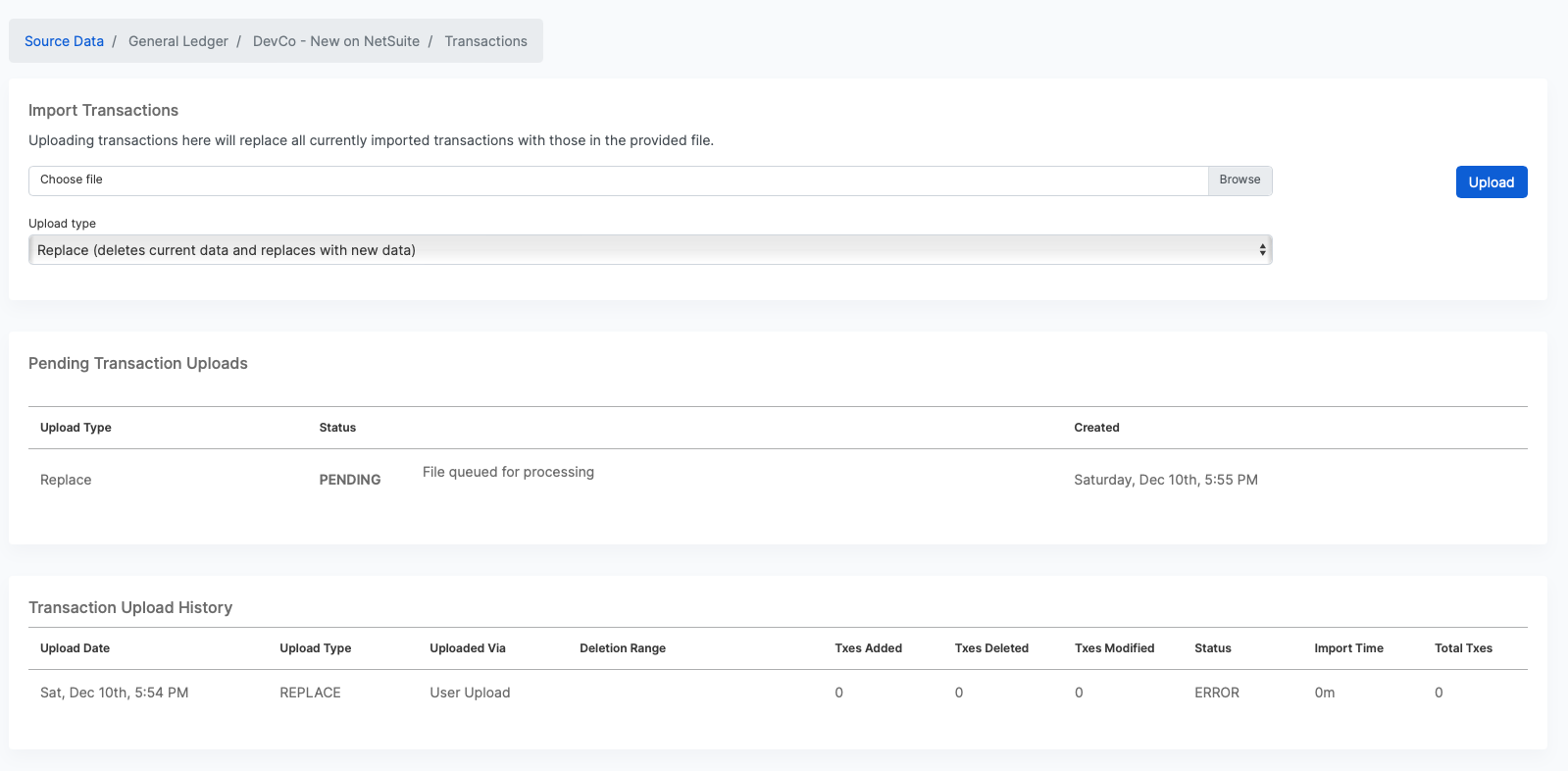 Pending Transaction Upload section
Pending Flatfile imports now show a status of Pending until they are in progress.
What else is new?
Here's what else has changed recently.
Portal
Audit Trail makes it easy to see when a value was increased or decreased
The Audit Trail visually shows whether a value was increased or decreased with a green up arrow or red down arrow, so you can more quickly identify what change occurred.

Audit trail with events that increase and decrease the original value
Spreadsheet Add-on
Google Sheets Add-on now shows you when it's ready
The Google Sheets Add-on has been updated to make it easy to know when it is ready. It now shows a loading page after you authenticate while it's getting ready. You can start Fetching and Publishing as soon as the loading screen disappears.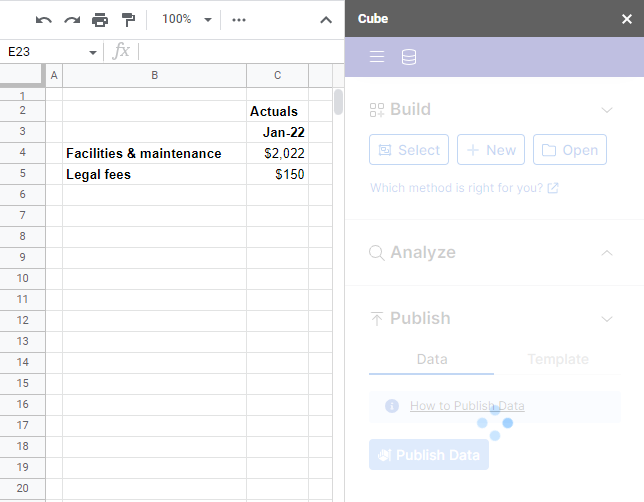 Google Sheets Add-on loading