Source Data is mapped when you integrate your data to Cube and create a dimension to map it too. You can check each child dimension for its sources to validate the mapping in two ways:
From the Dimension page, in the child dimension
From the Source Data page, in the mappings setup
Let's explore each option.
From the Dimension
If you're looking into an Account in Cube, click into the dimension and see what data source is mapped: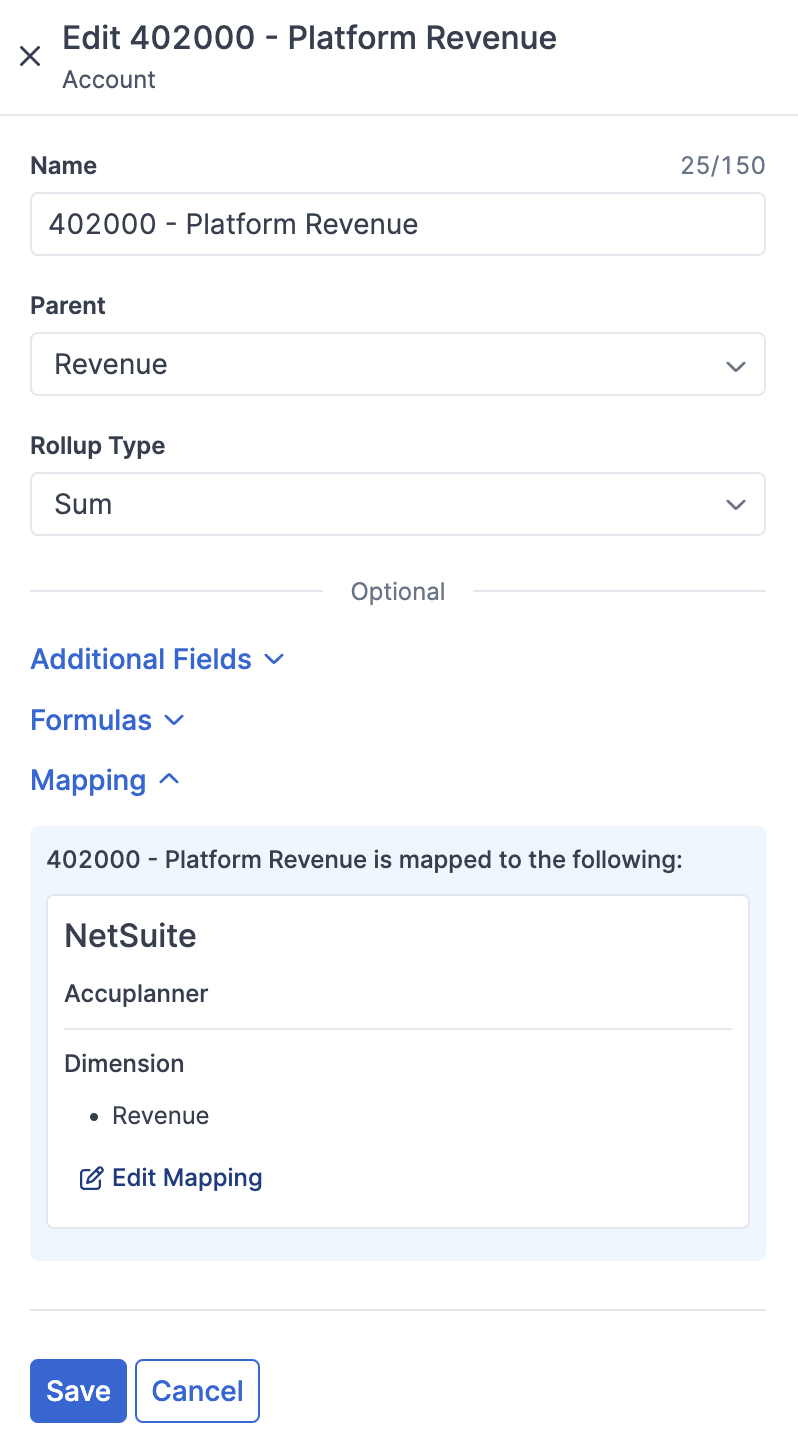 Remember: Parent dimensions act as rollups and will not have mappings; only child dimensions contain mappings.
From Source Data
If you don't see the mapping you expect, go to your Source Data page to see where your data is mapping to: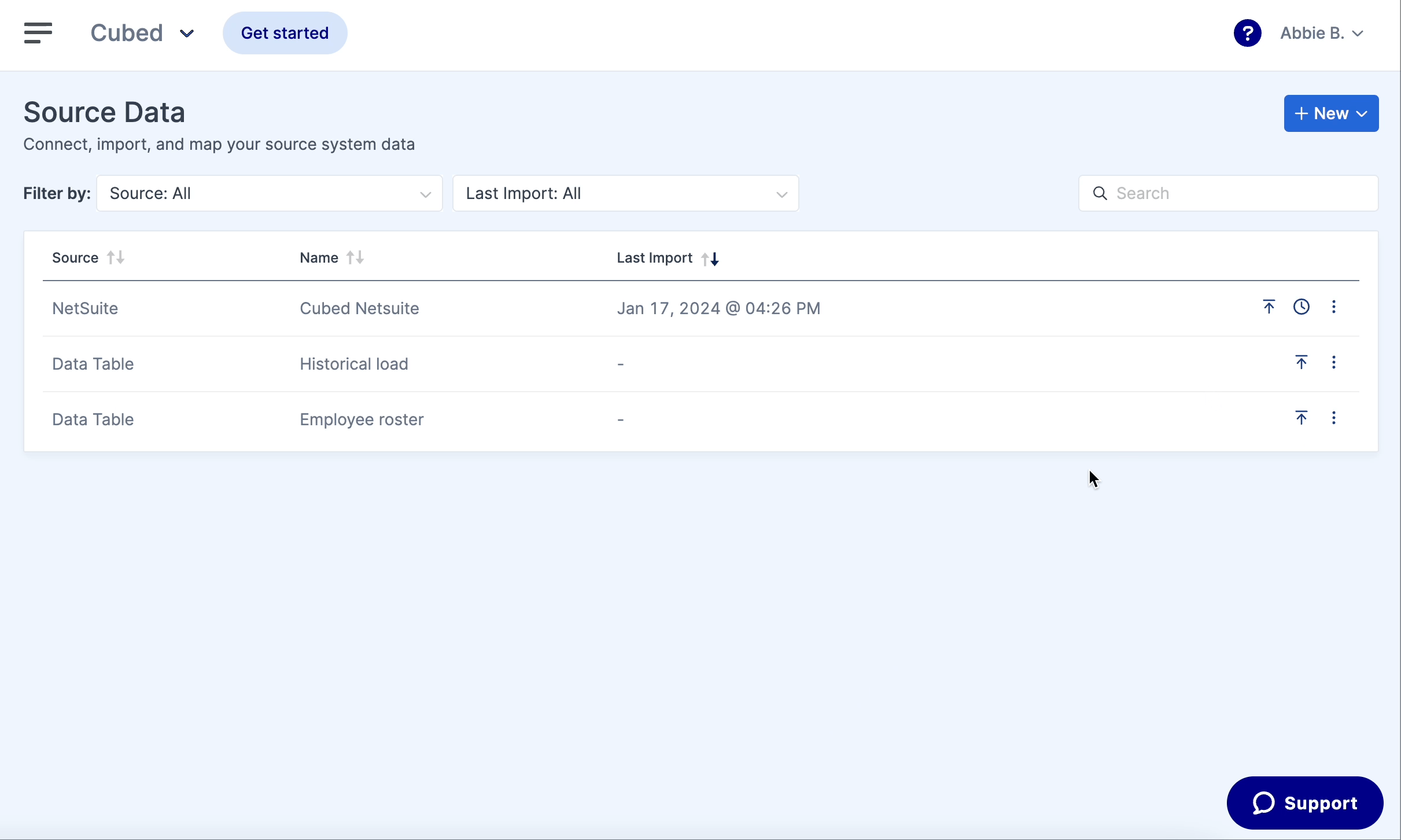 If the mapping needs to change, you can search and select a different dimension for your data source to map to. If you need to add a new dimension, see how to add one quickly from the mapping page.