Write Protection ensures that your source data doesn't get overwritten and stays accurate within Cube.
Managed in Scenarios Dimensions, scenarios can be updated based on the source and purpose of the data with Write Protection.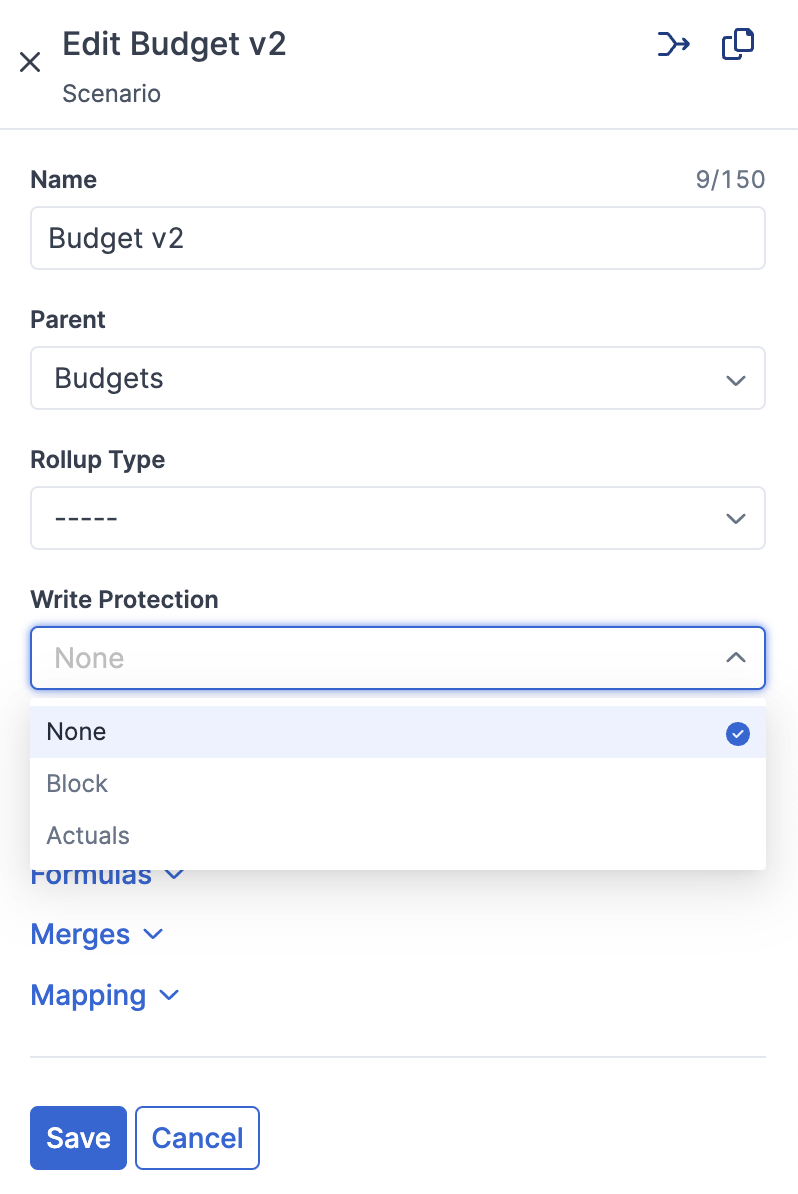 Let's explore the options.
Block
Nothing can be written to it, once the Scenario is blocked. Block - Write Protection is perfect for situations where you want to sure no changes are made to data.

You can tell a Scenario Dimension is blocked when it shows the following symbol

in your Dimensions page, in the Scenarios tab, in the column marked Write Protection:

For example:
Let's say it's the end of the your fiscal year and you've finalized your annual budget, now you want lock in that scenario so no changes can be made to alter the data so that you can later compare how you performed to what was budgeted.
So, you go into Cube, duplicate your budget to lock it down: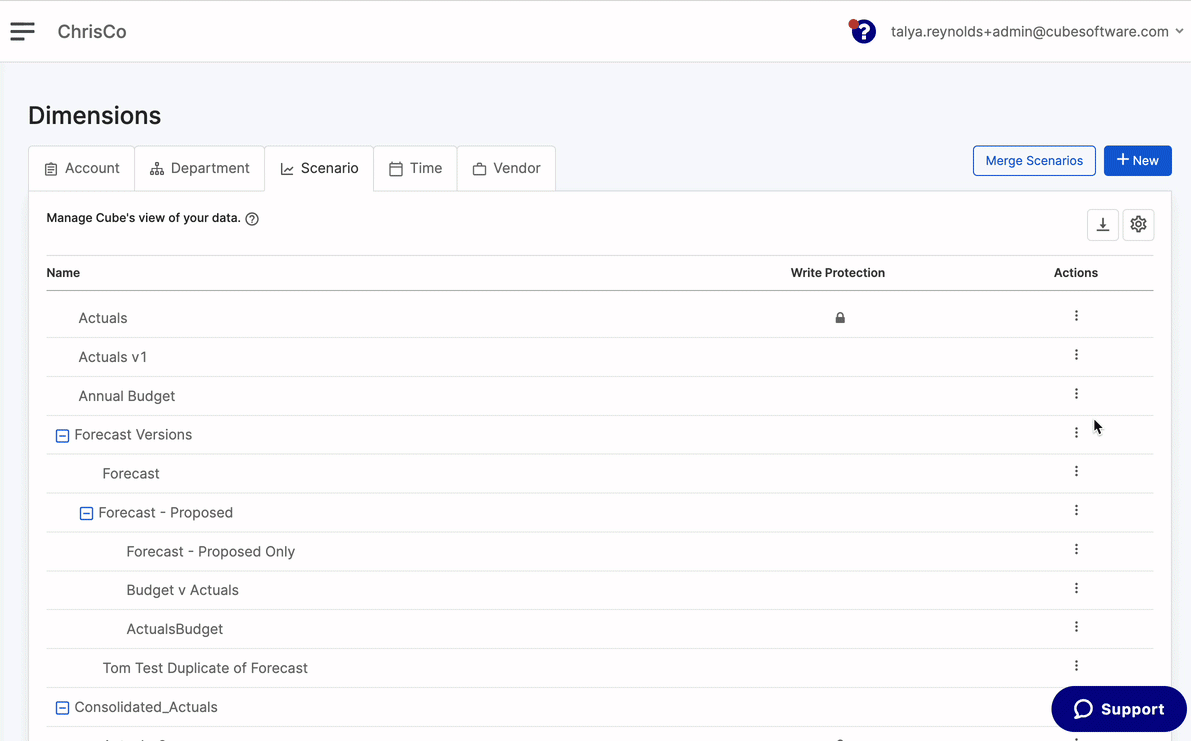 Once the Scenario is done being duplicated, you then go back in to apply to block write protection so you have a preserved budget for comparison purposes: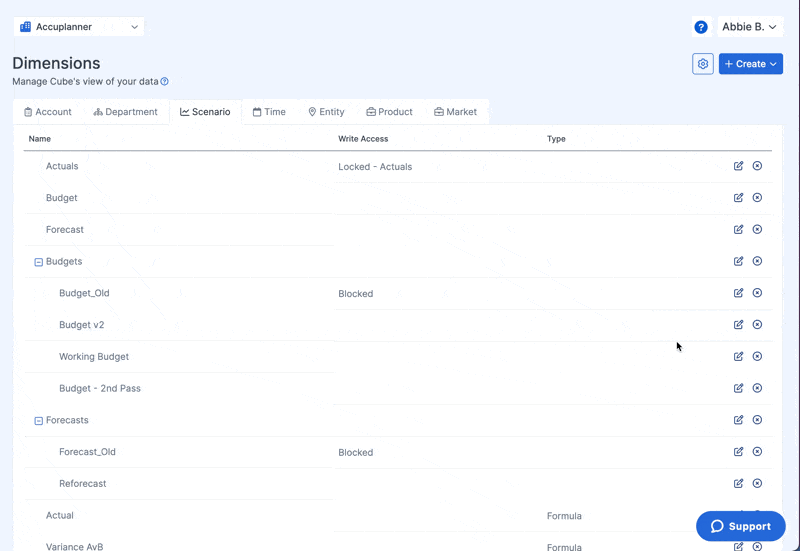 Now you can compare your blocked budget to your annual forecast.
Actuals
Actuals Write Protection ensures that you have single source of truth when it comes to your data and transactions. It is required for any Actuals data coming from your source system, like a General Ledger.
This is, in part, because of how data is stored and accessed in the Cube and also ensures that data is well protected.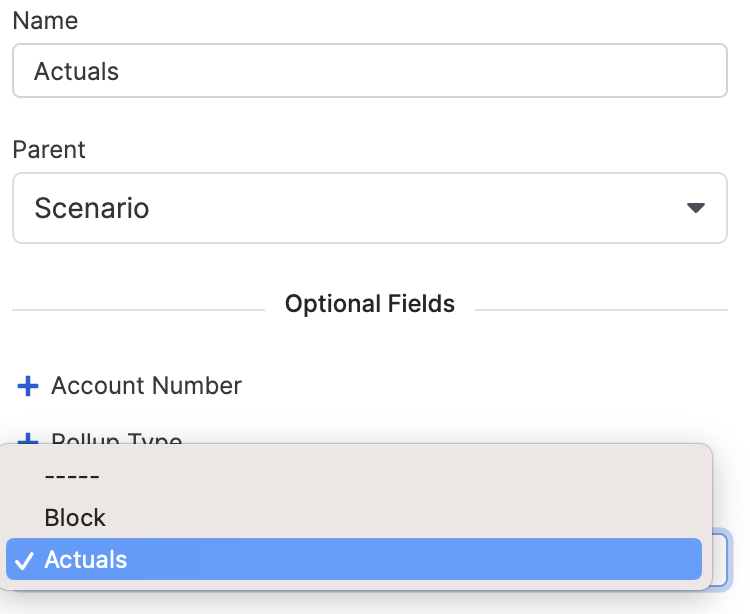 When configuring your Cube, this Actuals Write Protection is automatically applied by the Cube Implementation team to ensure healthy data transference.
You can tell when your data has Actuals Write Protection when your Scenario shows the following symbol

in the Write Protection column on your Scenarios Dimension page:

Related Resources