To add a new dimension to your Cube hierarchy, click the + icon in the top-right section of the Dimensions page.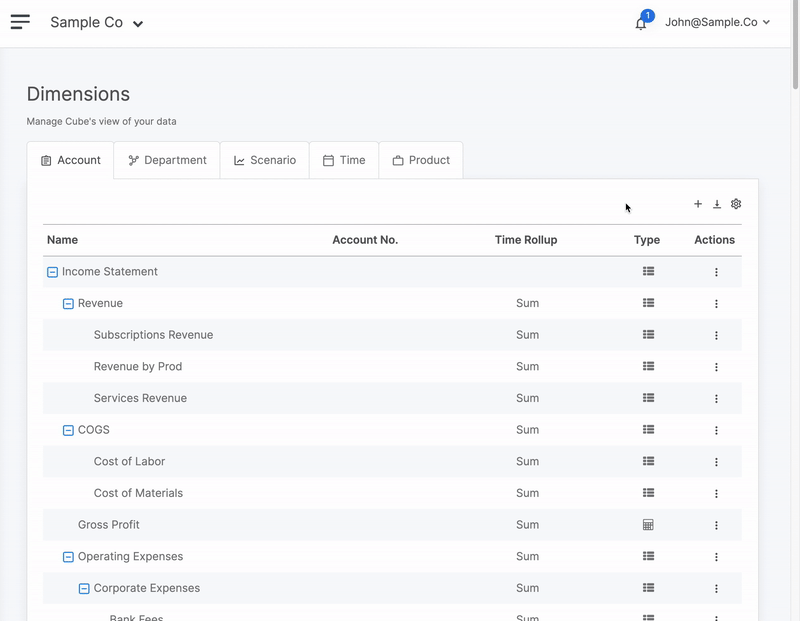 Required Fields
Name
Name is defined by the user and is used when writing or reading a range on your sheet. Dimension names must be unique, even if they're associated with different top-level dimensions. e.g. Sales can't be used as both an Account and Department dimension.
Parent
Parent determines where the dimension will exist in the hierarchy. For example,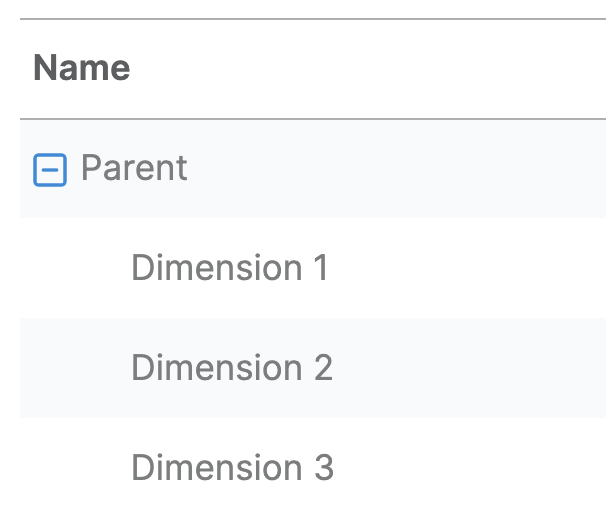 Optional Fields
Formula
See our Formulas help article for more details on the Formula field.
Time Rollup Type
Time Rollup Type determines how individual months' values are summarized at Quarter- and Year-end. Cube supports 3 types:

Note that Time Rollup Type is only applicable to Account dimensions.
Write Protection
None

: No restriction; data can be altered.

Block: Data associated with this write protection

cannot be changed. This is recommended for locked

Budget

scenarios.

Actuals

: Same restrictions as

Block

, except that Source Data imports can write data to dimensions with this protection.
Note that Write Protections is only applicable to Scenario dimensions.
Description
You can use this field to input a brief description of the associated dimension.
Account Number
You can use this field to input the GL Account Number.
Tags
See our Tags help article for more details on the Tags field.
For more explanations, watch the training video below!