As this business grows and evolves, and new line items are added to your source system, map new source dimensions into Cube to ensure your information stays up to date.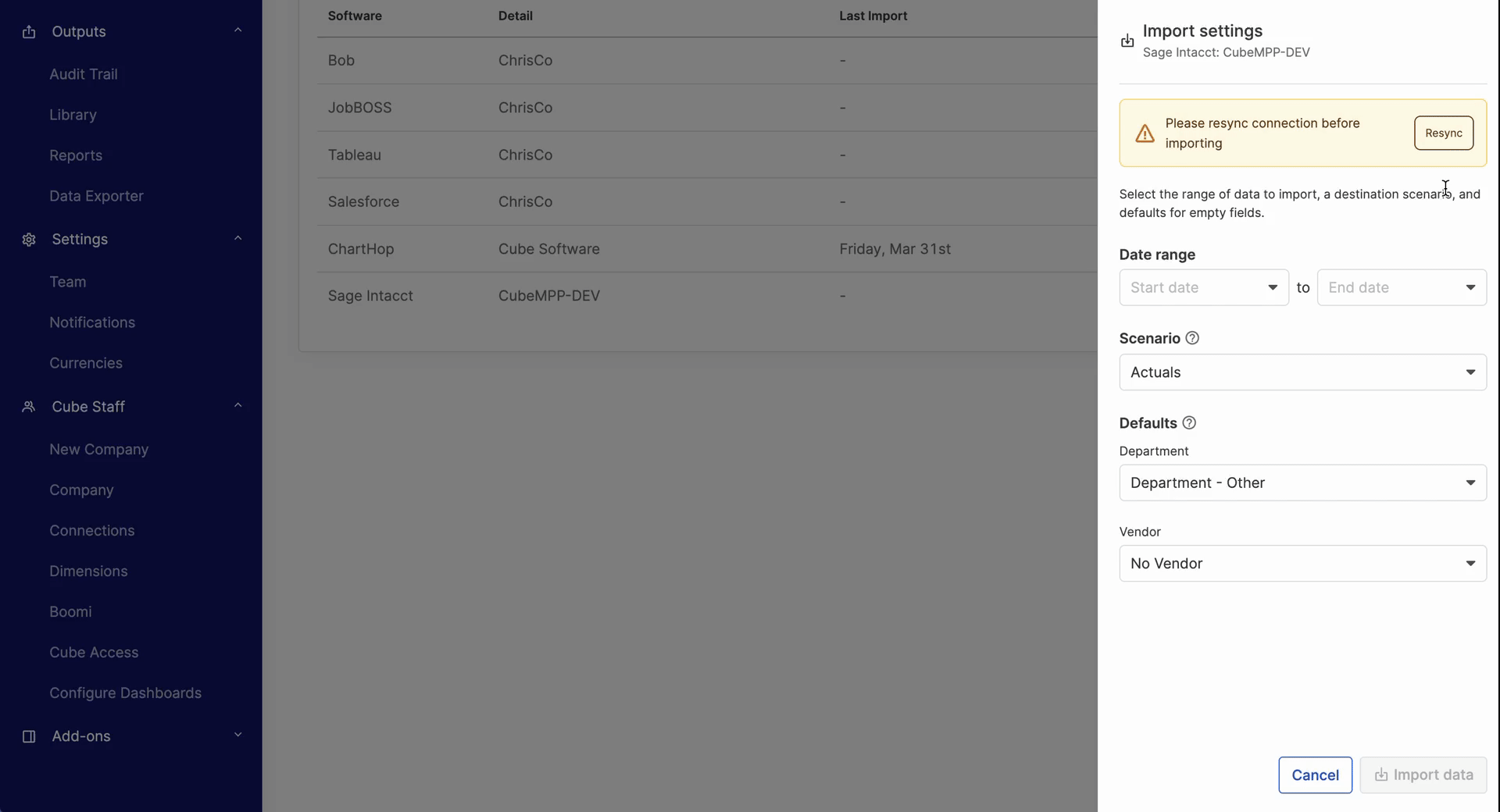 In this article, learn how to map your source dimensions:
1. On the Source Data page, click View > Mapping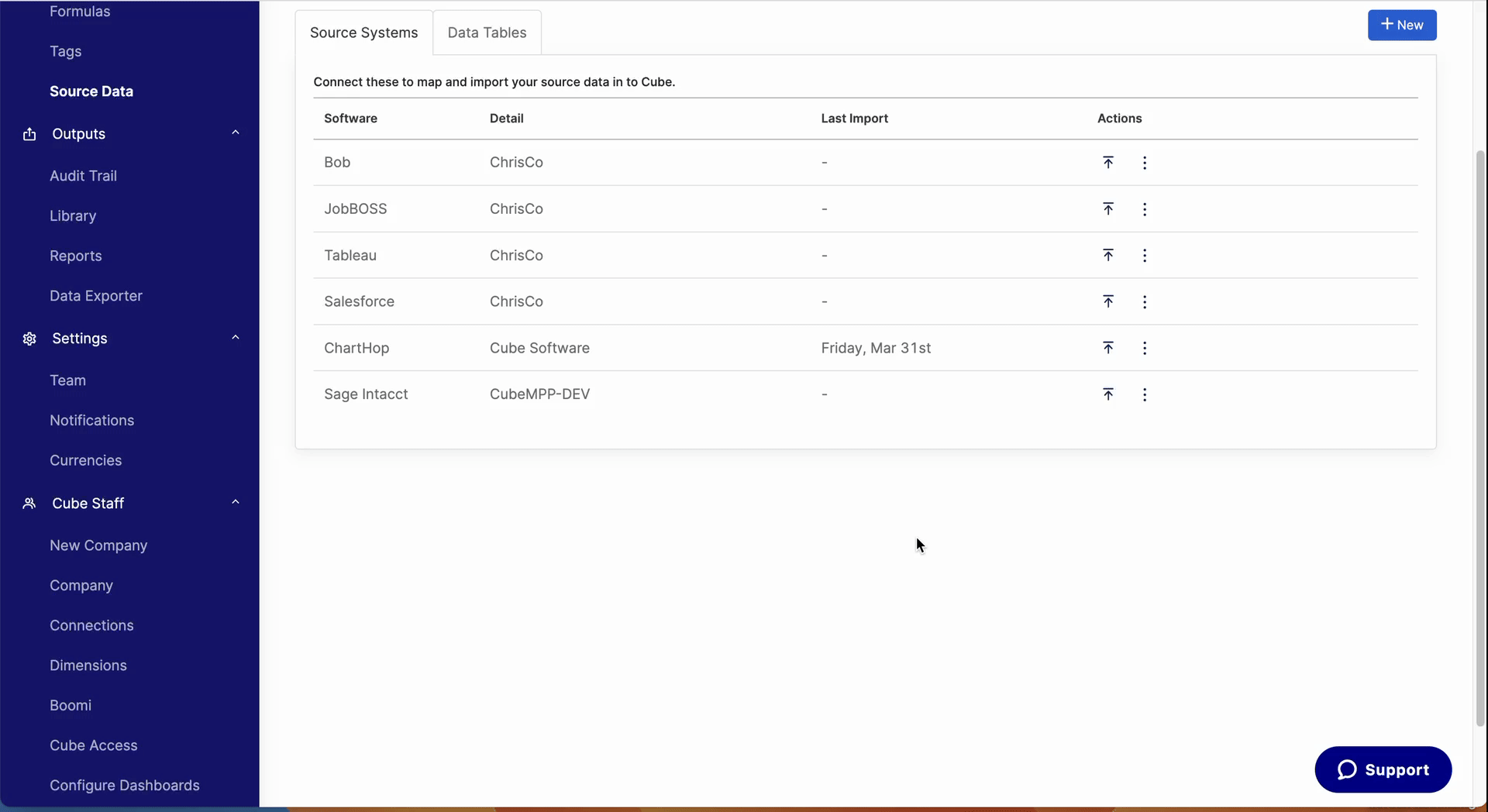 2. Assign a Cube Dimension
If the Cube dimension already exists, like in a many-1 mapping setup, input the name of the Cube dimension you'd like to map your source dimension: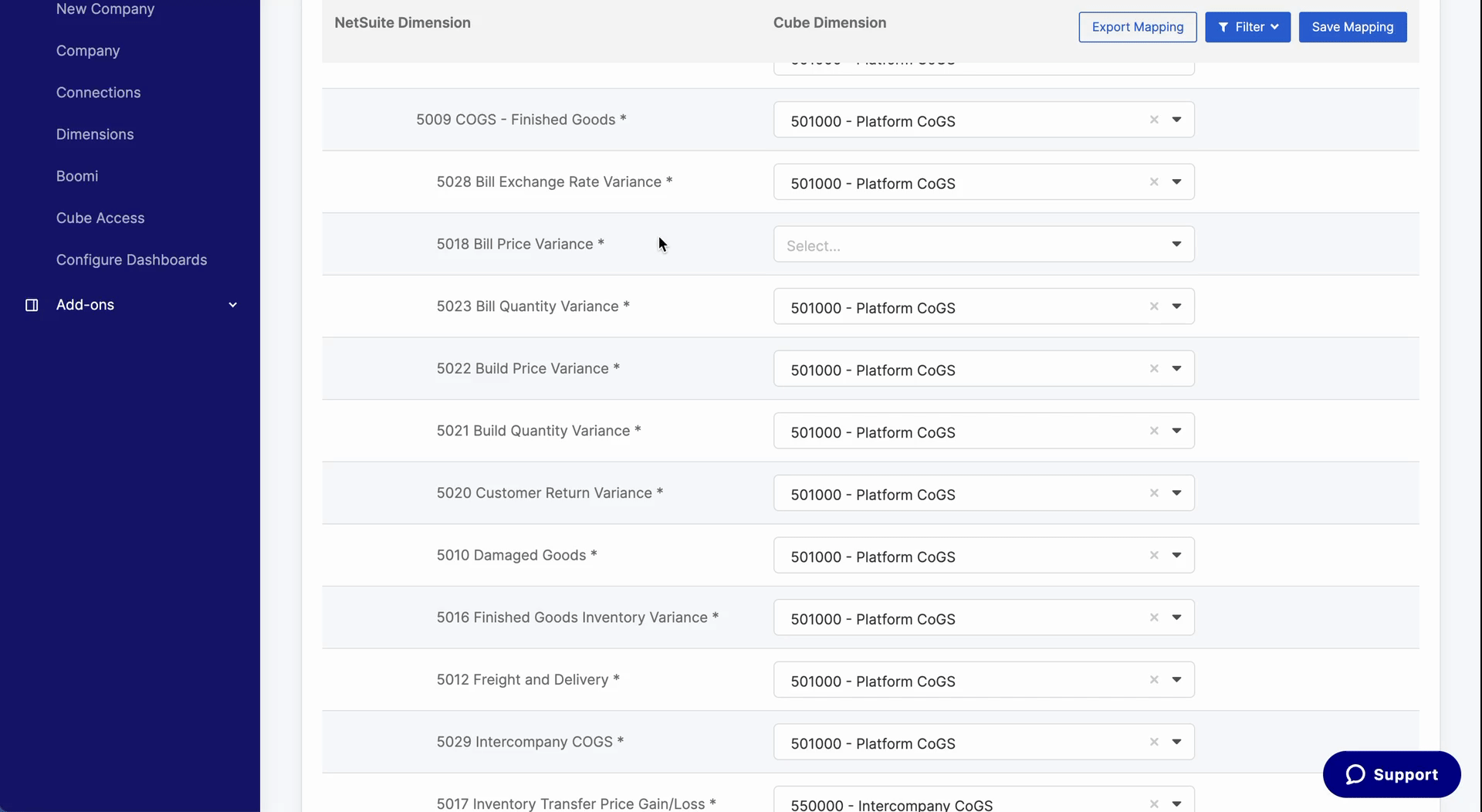 If the dimension does not yet exist, click the + button on the right-hand side to add it in quickly: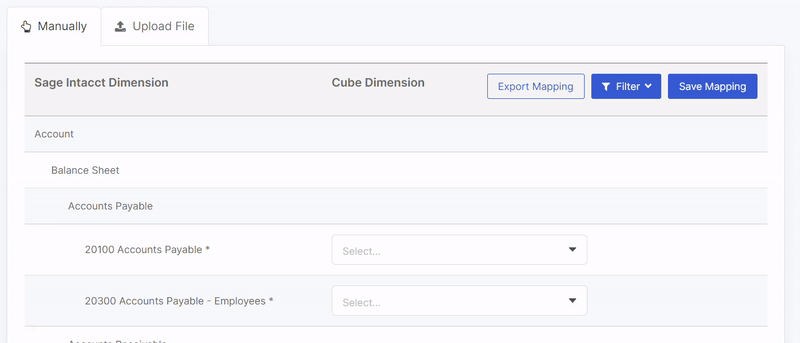 You'll receive a confirmation message that it was successfully added.
3. Click Save Mapping. And you'll be notified with a confirmation message that the save has been completed.