This article shows you how to map your connected source system to Cube.
1. On the Source Data page, click View > Mapping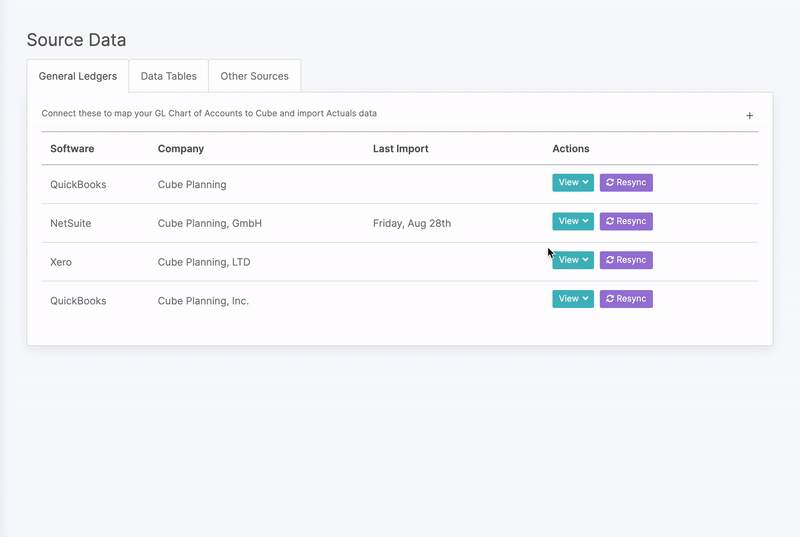 2. In the Cube Dimension column, input the name of the Cube dimension you'd like to map your source dimension to.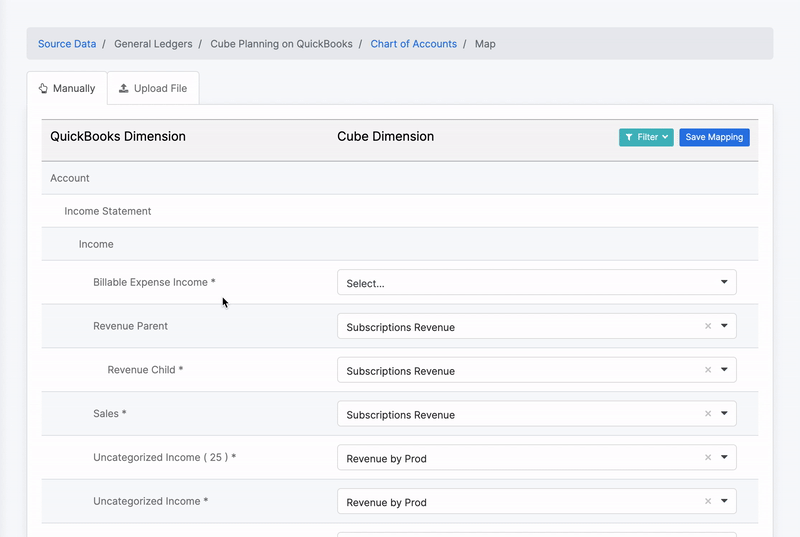 3. Click Save Mapping. We'll send you an email once the mapping is complete.