Use an existing scenario as a starting point for a new budget or forecast.
1. From the side navigation - under Inputs, select Dimensions.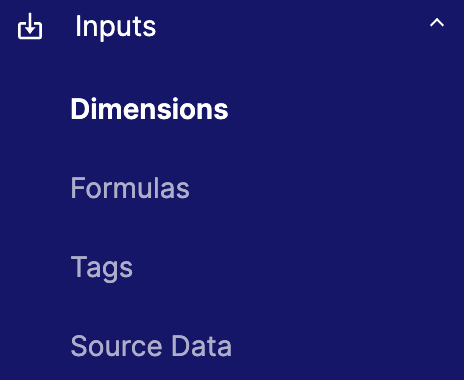 2. On the Dimensions page, select the Scenario Dimension tab.
3. Select the scenario you would like to duplicate. A drawer will appear titled Edit Scenario Dimension; select the Duplicate button: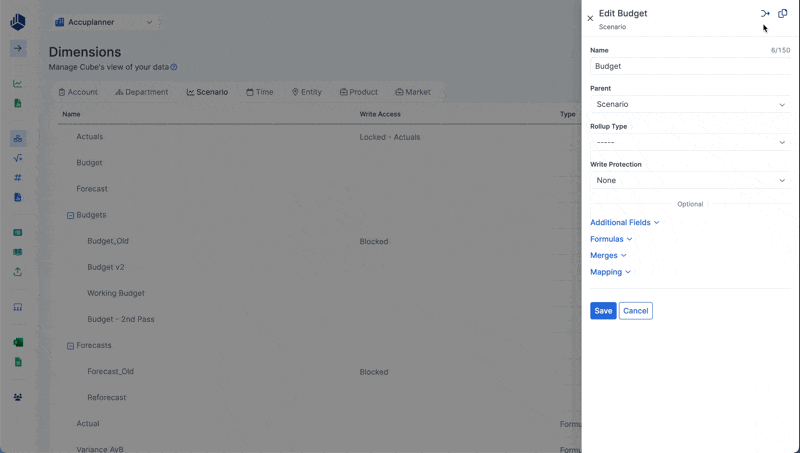 5. A drawer will appear with a list of team members that can access the original scenario; these team members will also be able to view the new duplicated scenario.
The Name text field at the bottom of the drawer allows modification of the duplicated scenario title:

6. Select the Duplicate button to confirm the duplication. All data within the original scenario will be copied to the duplicated scenario.

You will receive an email once the process is complete. Once the new dimension is created, team permissions can be updated on the Team page.