Create and maintain different ranges using Cube - all within the same sheet! This feature is especially helpful if you're working with different currencies, manipulating a large data set that includes unrecognized fields, or having various column or row headers in one spreadsheet to slice and dice data differently.
In this article, learn how to:
How to Add a New Range
1. Add a new range to your sheet by clicking on the "+" sign in the right corner of the Add-on.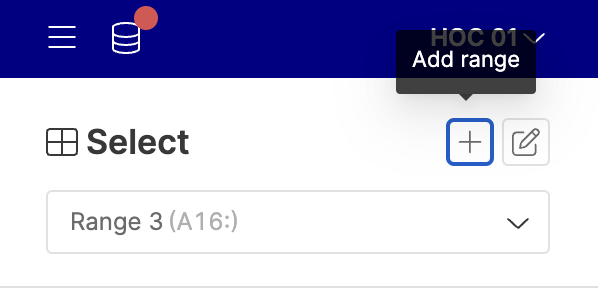 2. Next, build the range using whichever method works best for you.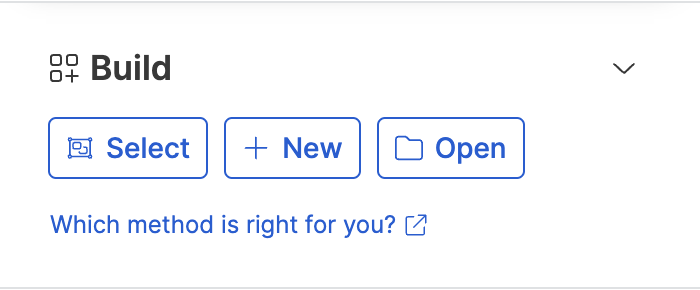 Be sure to Validate your range to ensure every dimension is captured to Fetch your data.
How to Move Between Ranges
To move between ranges, select the range drop-down to view your created ranges. Then, uncheck the box next to the current range you're viewing and check the box next to the range you'd like to view instead: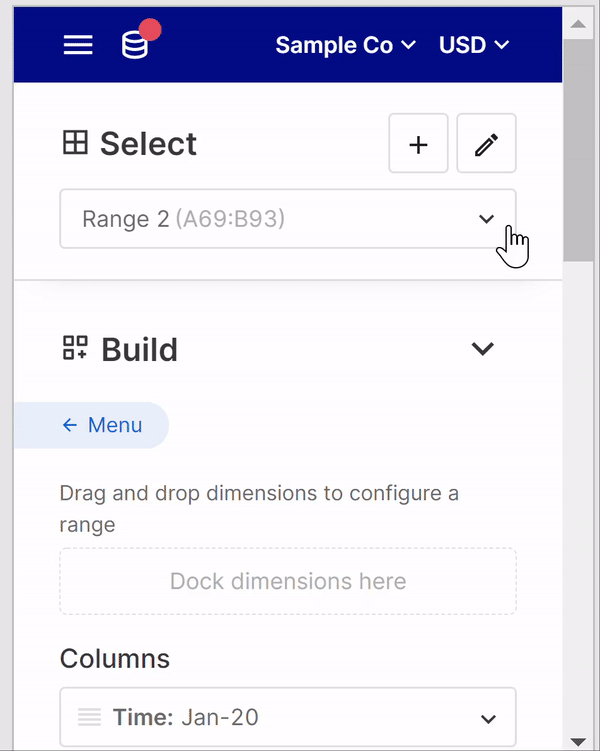 How to Edit the Range
To edit your range, click on the

in the right corner of the Add-on.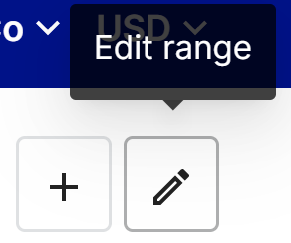 You can update the permissions or re-name your range: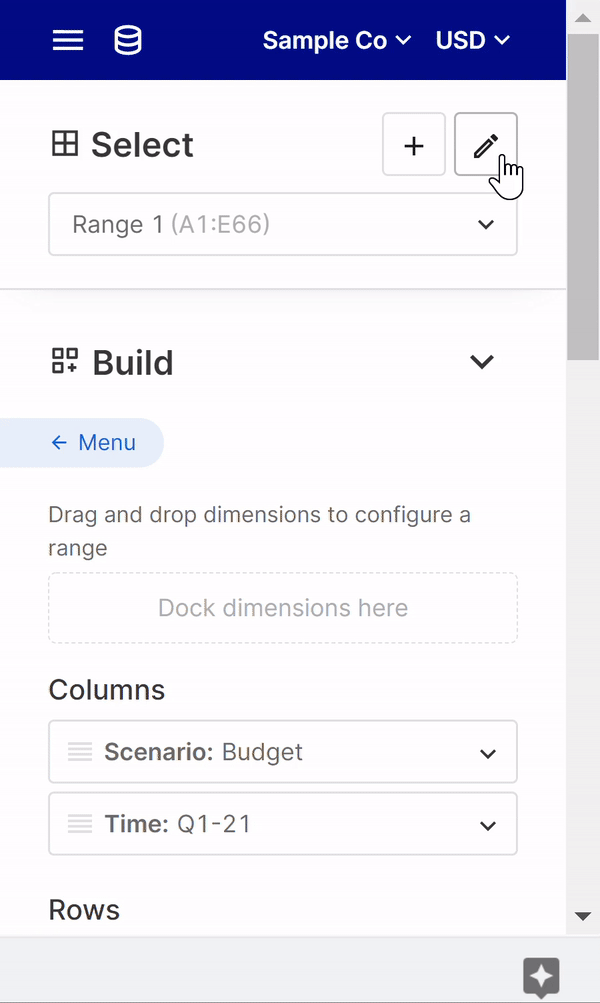 Relevant Articles:
Have ideas on how to make this feature work even better for you? Tell our Product Team!