This article will help you determine which build type to use.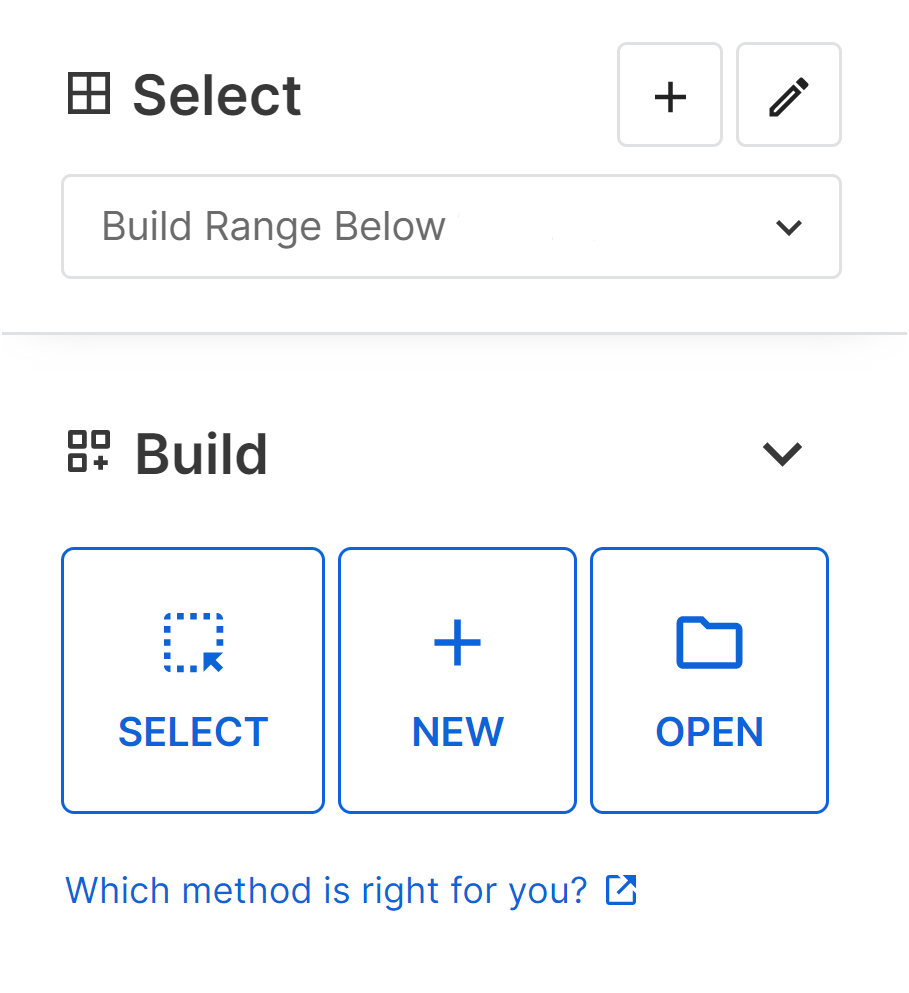 Select
fka "Manual Mode"
If you have a pre-formatted range that you're looking to register, you'll want to use Select. After selecting the range on your sheet and clicking "Select Range", the sidebar will scan your row and column headers for Cube dimensions. Once complete, your range configuration will be displayed. Click Fetch Data to fetch data to your range.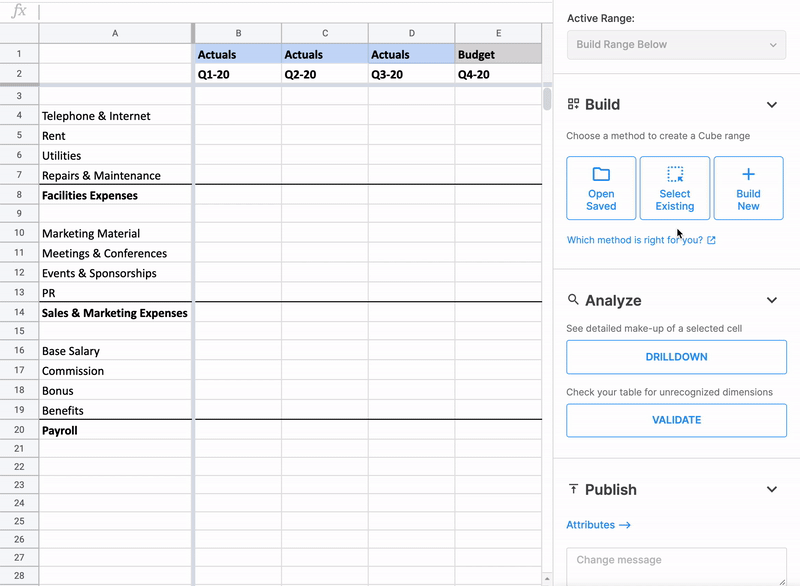 For more details on Select, see this help article.
New
fka "Build Mode"
If you want to quickly build a range from scratch, you'll want to use the aptly named New method. To configure your range, simply drag your dimensions from the dock and drop them into Columns, Rows, or Filters.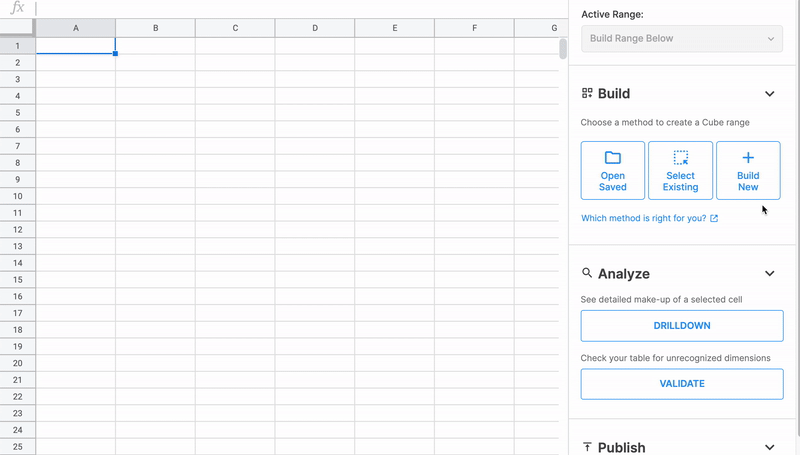 To write the range and fetch data to your sheet, click Fetch Data.
For more details on New, see this help article.
Open
This allows you to access formatted templates and reports. For more information on how to create Templates/Reports, please refer to this article.