Saved Templates/Reports allow you to save a formatted range to be pulled down by you, or other authorized members of your organization. It saves dimension selections and formatting only- any data manually added to the template will also require a data publish.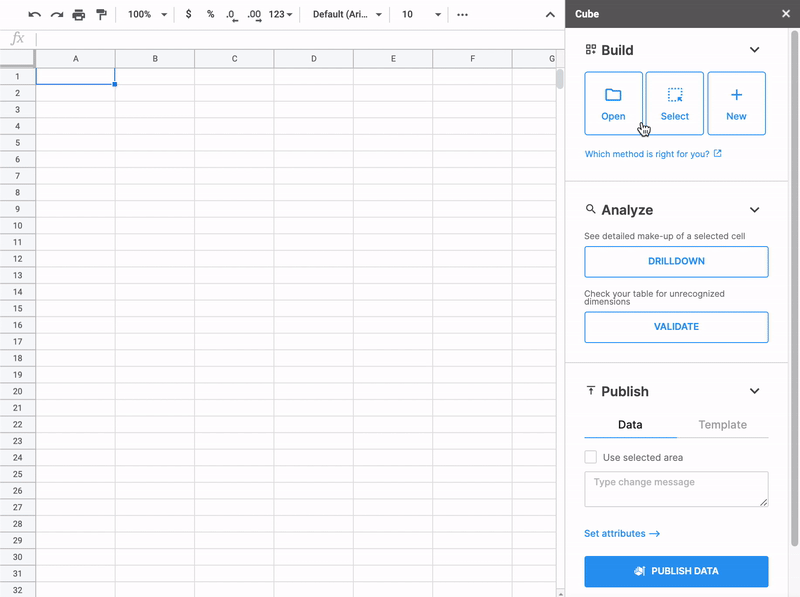 Creating a Template/Report
1. The first step of publishing a template is registering a range using Build New or Select Existing mode.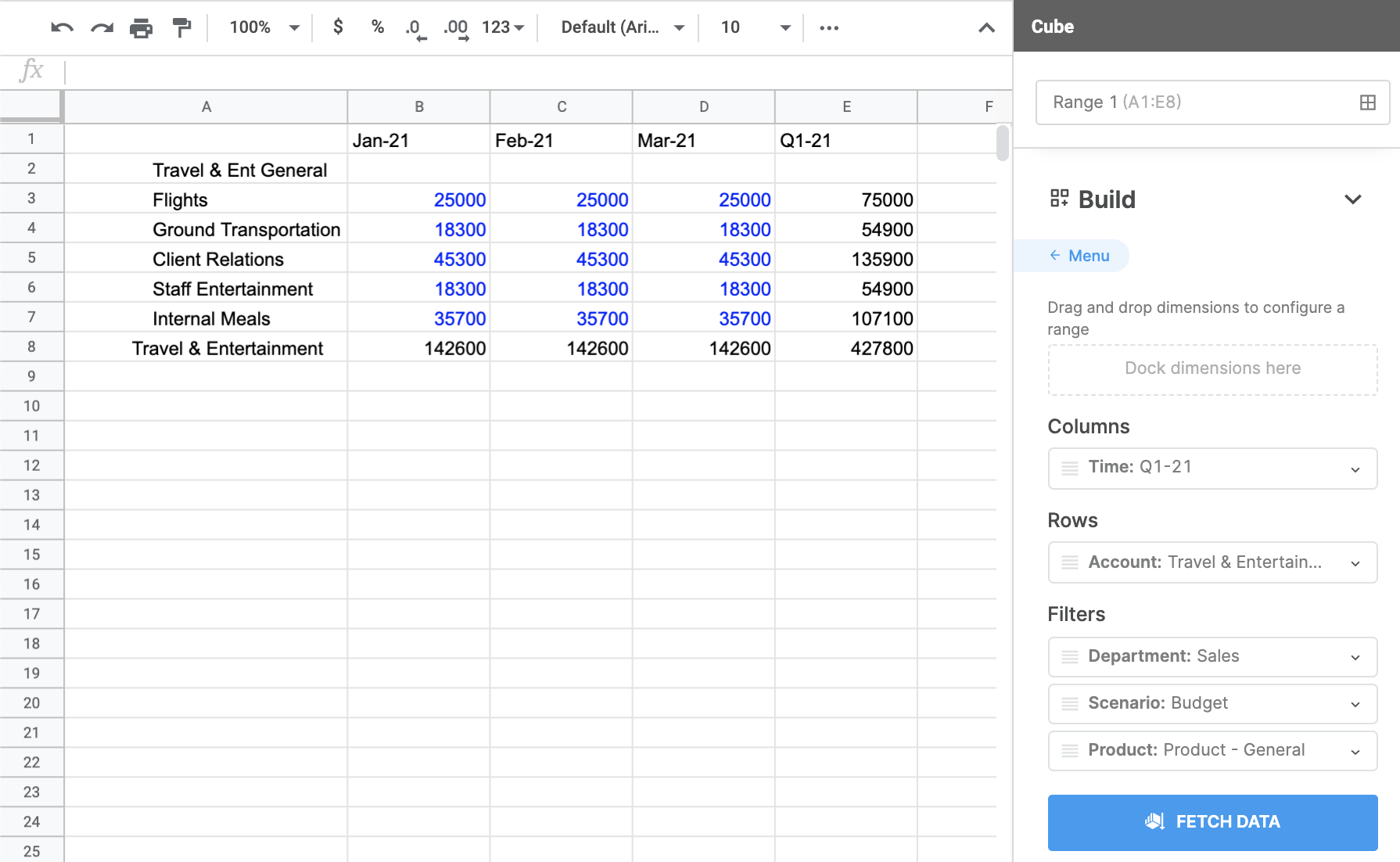 2. One you've done that, format your range how you'd like. The following items will be saved with your template:
Text styling

Bold, italics, and

underline

Text color
Cell color
Font
Column width
Horizontal alignment
3. In the Publish section, click the Template tab.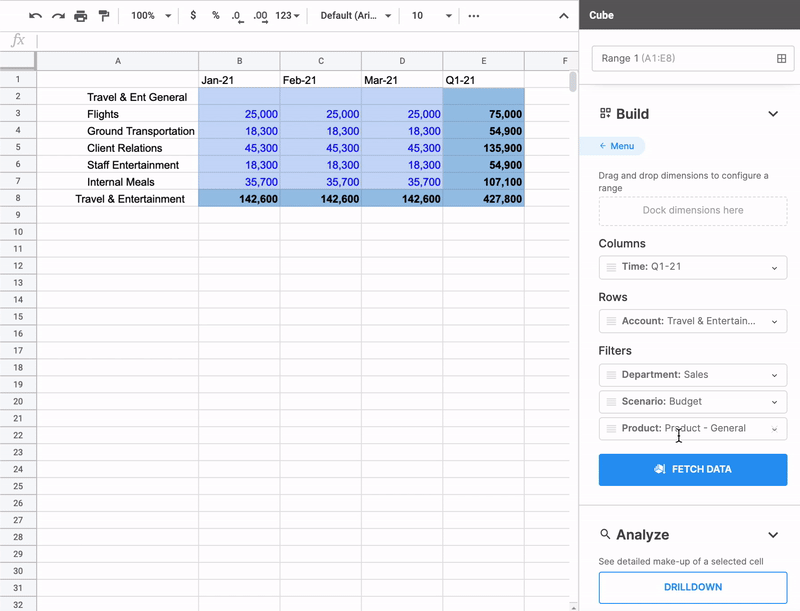 4. Click the Range name to name your template before saving.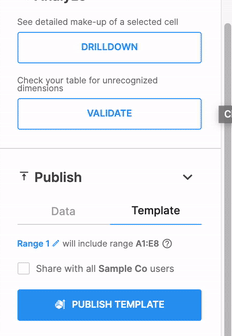 5. If you'd like to share your template with other users in your company, select "Share with all CompanyName users".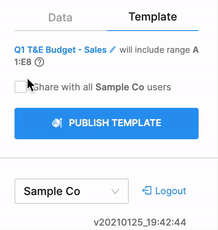 6. Click Publish Template. Your entire range - including dimension headers and formatting - will be published to your template library.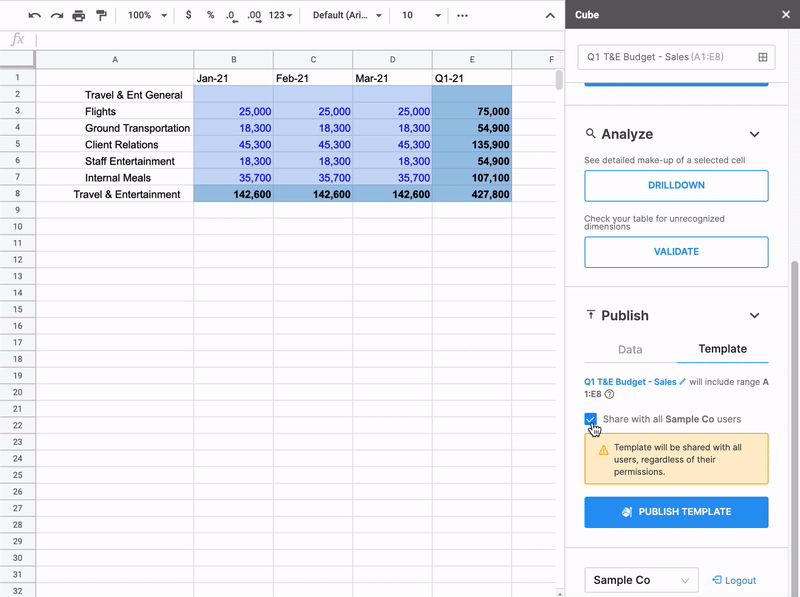 Accessing a Template/Report
Now that your template's been published to your library, you (or others, if your template is shared) are able to access it via Excel, Sheets, or the new Reports page on the Portal.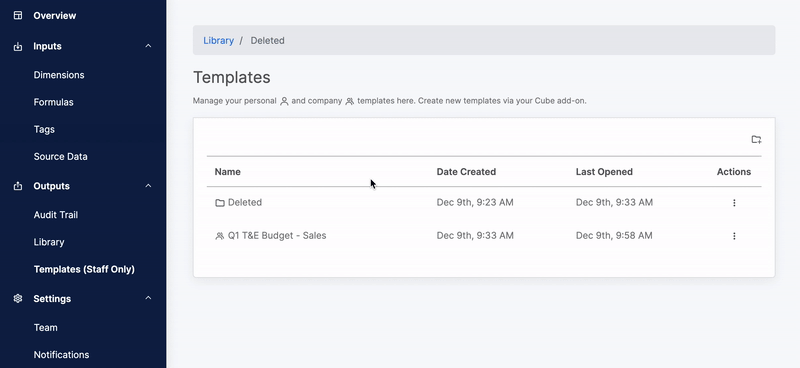 Managing your Templates/Reports
You can create folders on the Reports page to help you organize your templates/reports.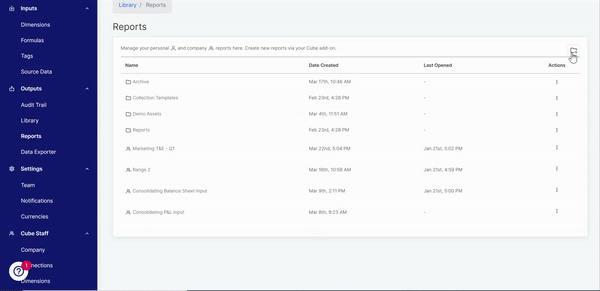 To update the name, folder, or share type* of a template/report, click Edit Report in the Action menu on the Reports page.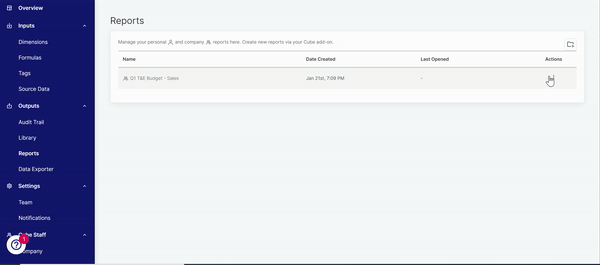 *Note that share types can't be changed from Shared -> Personal.