The Audit Trail shows you how your data changes over time, whether changes happen directly in your Cube Portal (like syncs and flat file imports) or your Cube Add-On (like, data publishes).
At a macro level, it shows you the change date, the team member who made it, a corresponding message, and the event type.
Whenever data is changed, Cube creates a corresponding Audit Trail page that gives you an in-depth look at the exact changes.

Audit Trail Capabilities
From the Audit Trail, you can quickly sort by Team Member or Event Type to better understand who's driving changes and the results:

To see additional details via the Audit Trail page, select View Changes:

The Audit Trail page provides a detailed look at the changes made, including:
Date when the data change occurred
Team member who initiated the event that changed the data
Event type indicates how the data was changed
Message if included, provides any notes the team member included regarding the change
Values Changed indicates how many values changed as a result of the event
If the changes are from a spreadsheet, whether Excel or Google, the Audit Trail page will also include the following:
Document: The name of the file used to submit the data
Sheet: The name of the specific sheet used to submit the data
Software: Whether the data submitted was via Google Sheets or Excel
URL: If the data is submitted via Google Sheets, a hyperlink to the sheet will be included
You can also see the dimensions adjusted and their before and after:

To add more granular detail, you can opt to use the toggle

By toggling this on, the Audit Trail page will update to reflect splits and attributes columns:

If the changes were made due to a Trial Balance Import, the following information would show:
Start Date: The lower parameter of the date range of the import
End Date: The upper parameter of the date range of the import
In the Add-On:
From the Add-On, you also have access to the Mini-Audit Trail that shows a snapshot of changes made as you work in your spreadsheet: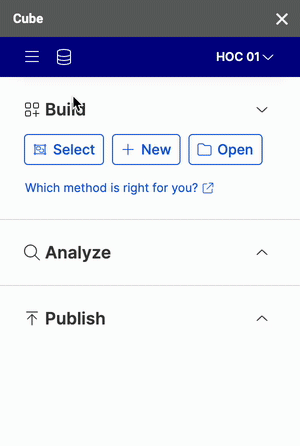 You can click on any changes to be re-directed to the Audit Trail page for a detailed look.