Use saved templates to automatically update your monthly financial reporting package by connecting your Cube-powered spreadsheets directly to your slide deck.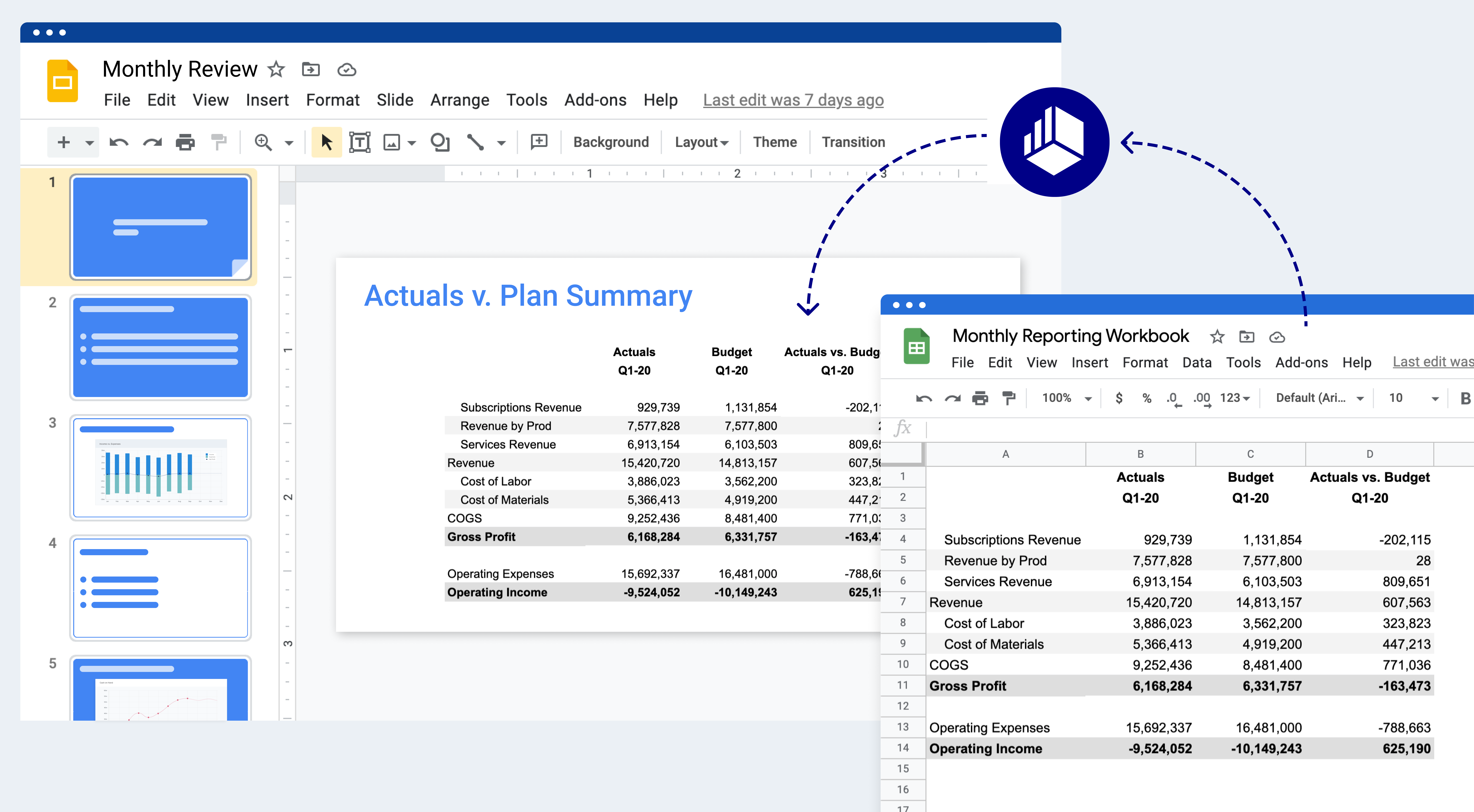 Use templates with Google Slides
1. Create your standardized financial statements and reports as templates. Learn how to build and save templates.
2. Open the template using the Spreadsheet add-on by clicking Open under the Build section.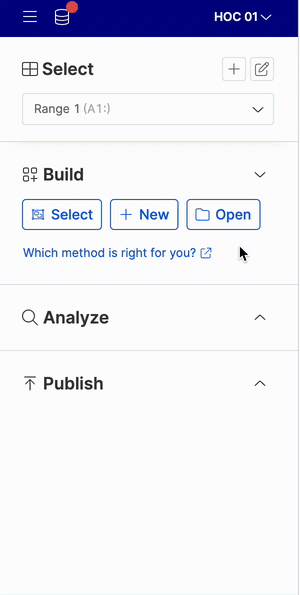 3. Then click

Fetch Data to populate your template with current data from Cube.
4. Link it to Google Slides by copying and pasting the spreadsheet into your slide. Select Link to spreadsheet to easily update this slide the next time you open your deck.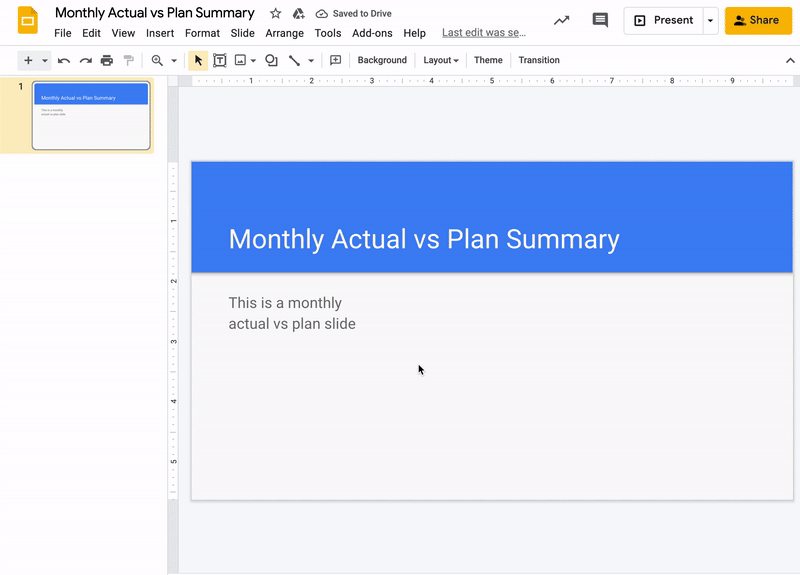 4. Next time you need to report, open your spreadsheet and fetch new data, then update your slide. Now, you'll easily have access to the latest data in your reporting package to guarantee accuracy.