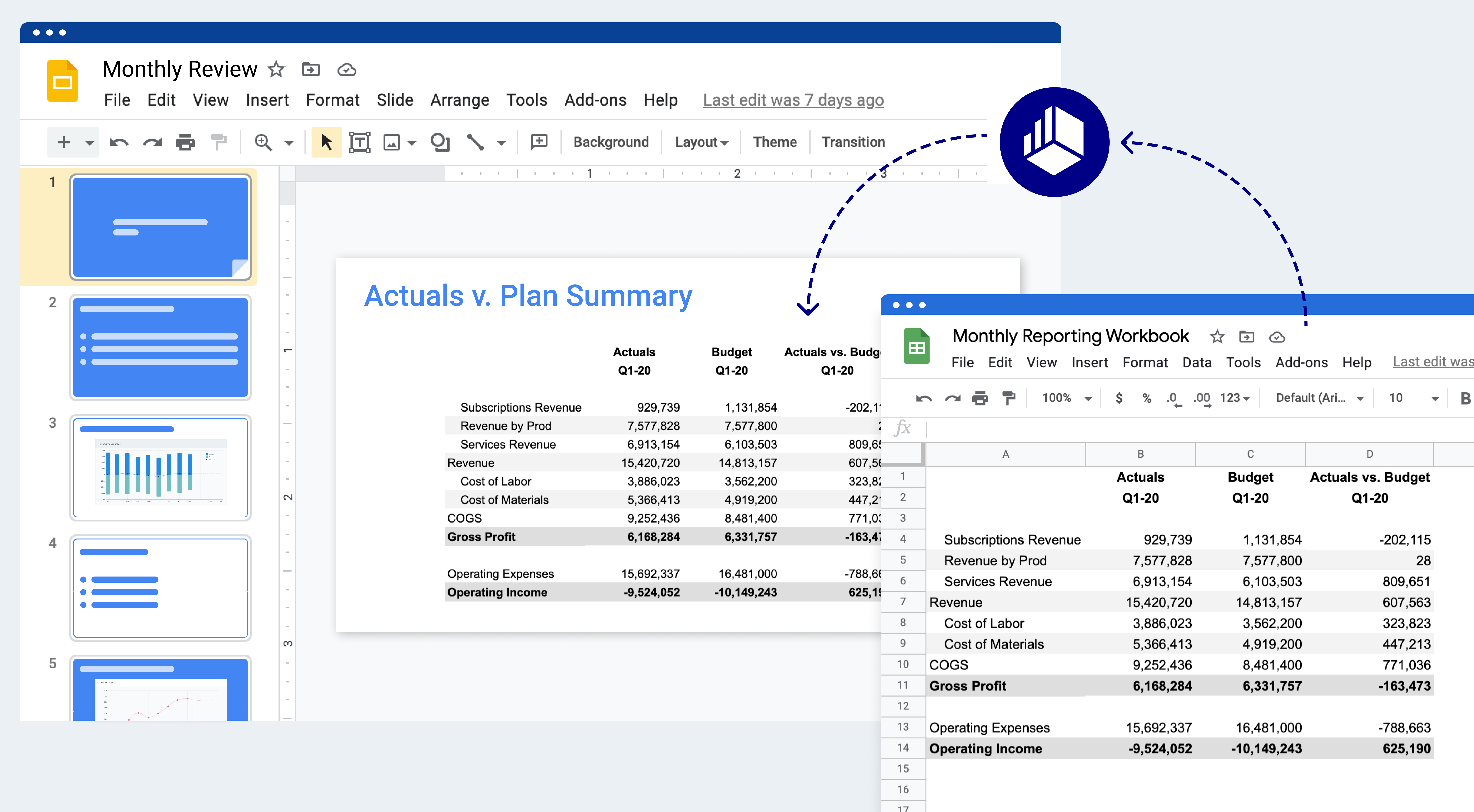 Want to use saved templates to automatically update your monthly financial reporting package?
Simply create your standardized financial statements and reports as templates, fetch them into your reporting workbooks, and link these to Google slides. You can then update your latest monthly package with these numbers, and guarantee accuracy and the latest data are always populated.
Start by opening your latest monthly reporting template in the add-on.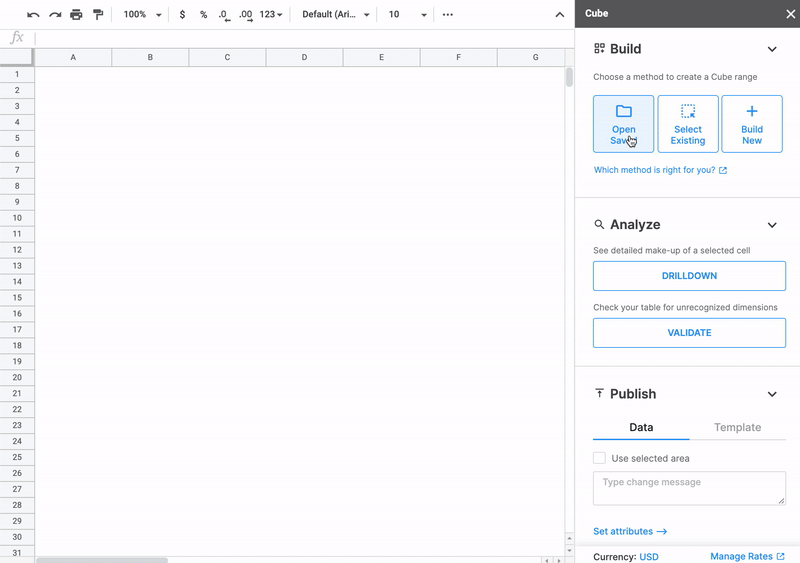 Then, copy/paste your template in your slides. Now you have the latest information, that's consistent with the layout you've already defined!