Whether planning, budgeting, or reporting, Cube allows you to save time, standardize processes, and promote real-time collaboration among team members using templates, reports, and file sharing through the Web portal's library.
Templates
Craft your own unique templates or modify ours for various planning activities and models, such as building a Department OPEX Budget or a Sales Forecast.
Start by preparing your frequently used reports in Google Sheets or Excel. Using the Spreadsheet add-on, name your report, adjust sharing settings, and publish it as a template. From there, your team can access these templates directly through the Spreadsheet add-on, making refining plans, budgets, and forecasts easier.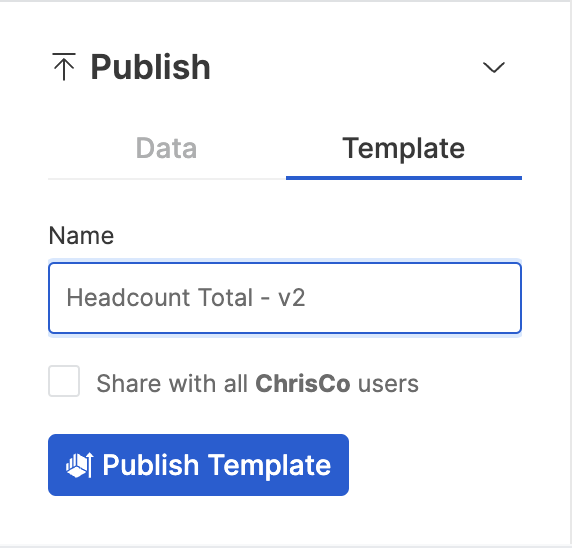 Examples of common templates
Revenue Templates

Expense Templates

Balance Sheet Templates

Cash Flow Templates

Marketing Pipeline

Marketing Funnel Metrics

SaaS Bookings Waterfall

Sales Forecast

Revenue Planning

Quota Planning

Multi-Product revenue mix

T&E Planning

Marketing Program Spend Planning

Project Expense Planning

Working Capital Planning

Capex Planning

Debt Covenant Planning

M&A Modeling

Sales to AR to Cash Modeling

Inventory Roll Forward

Cash Flow Planning

Free Cash Flow Forecasting

Operating Cash Flow Forecasting
Reports
Templates in the Web portal are saved as read-only reports, ensuring consistent views of financial data across different reporting cycles. In this space, you'll find templates you've created and those shared by team members.
Organize your reports using folders or rename them for quick access. To view the latest data, simply click on a template name to open its report and fetch updated data from Cube.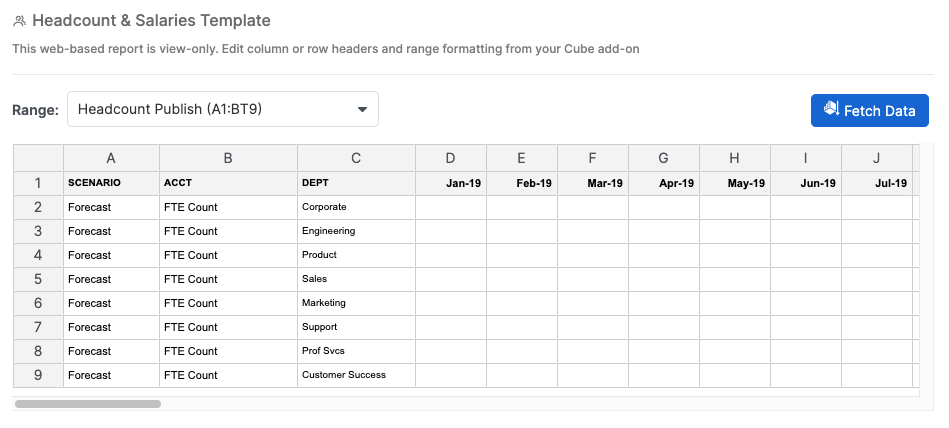 Examples of common reports
GAAP

Management (Non-GAAP)

Operational Data & KPIs

Income Statement

Balance Sheet

Statement of Cash Flows - Direct Method

Statement of Cash Flows - Indirect Method

Department Summary OPEX Report

Unit Economics

Product P&L Report

Customer Profitability Report

Project Performance Report

Summary P&L Report

Marketing Funnel Metrics

Customer KPIs

Win Rates

Summary Financial KPIs

Customer Portfolio analysis

Market penetration/share of wallet
Library
The library is a centralized hub in the Web portal, storing and disseminating files among team members. These files can range from documents and presentations to spreadsheets. While these stored spreadsheets are not directly accessible from the Spreadsheet add-on-like templates, they provide a seamless method of sharing essential resources.