SSO is intended for accounts with multiple users who take the extra security measure of signing into third-party applications using an identity provider.
Prerequisites
Ensure that you have the following before you start configuring Okta:
An Okta account with admin privileges
Request access
Customer Success can enable the SSO functionality in your account manually. Please provide the following Okta Connection Settings
Okta Client ID

Okta Domain
Accessing your account with single sign-on (SSO)
Once Customer Success has enabled Okta. You can use Okta SSO to sign in.
1. Select Sign in with Okta.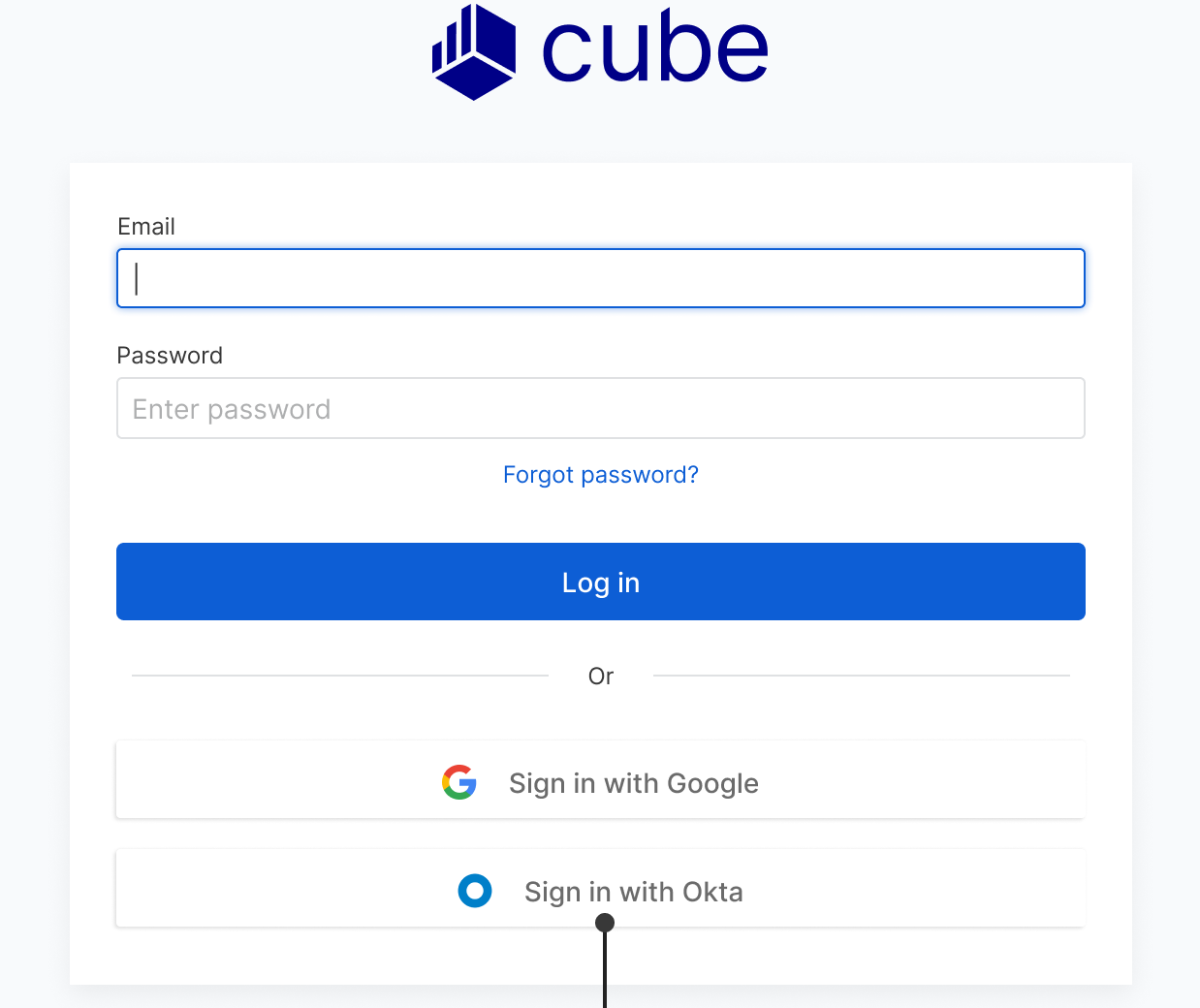 2. Enter your organization's sign-in URL and click Submit. Need help finding it?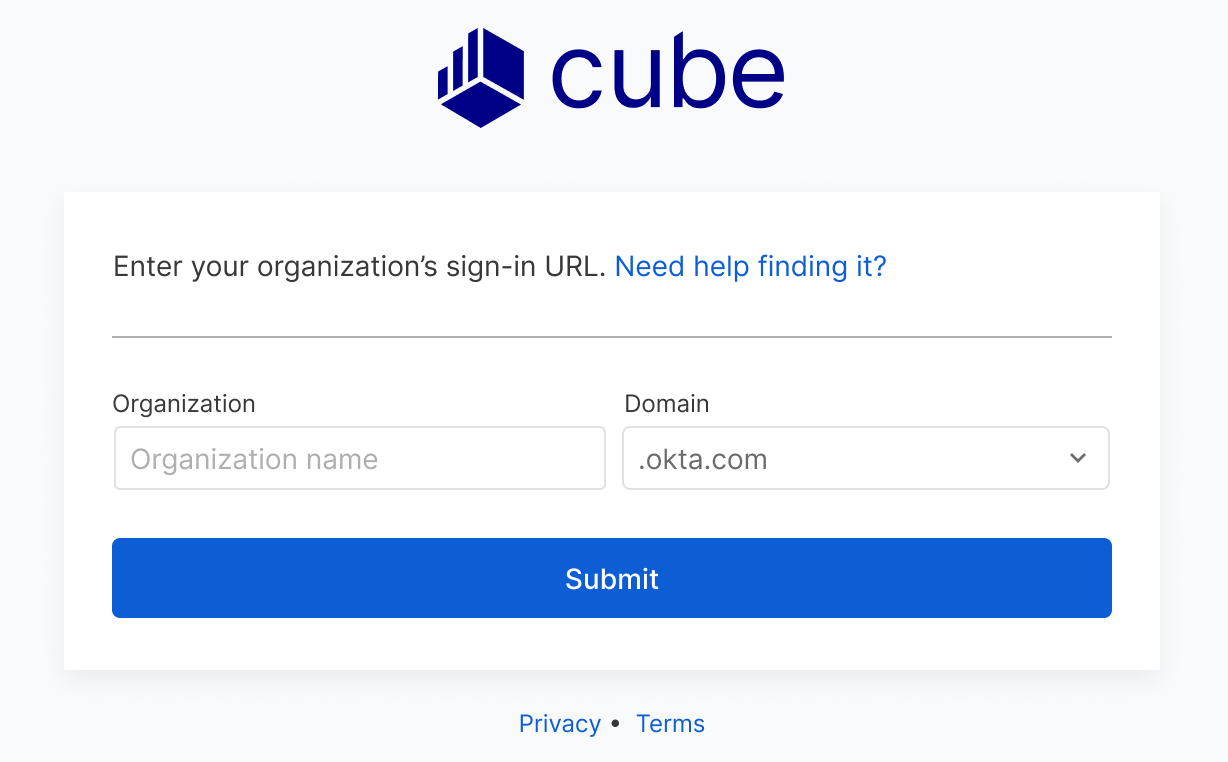 3. You will be redirected to the Okta sign-in. Enter your credentials and click Sign In.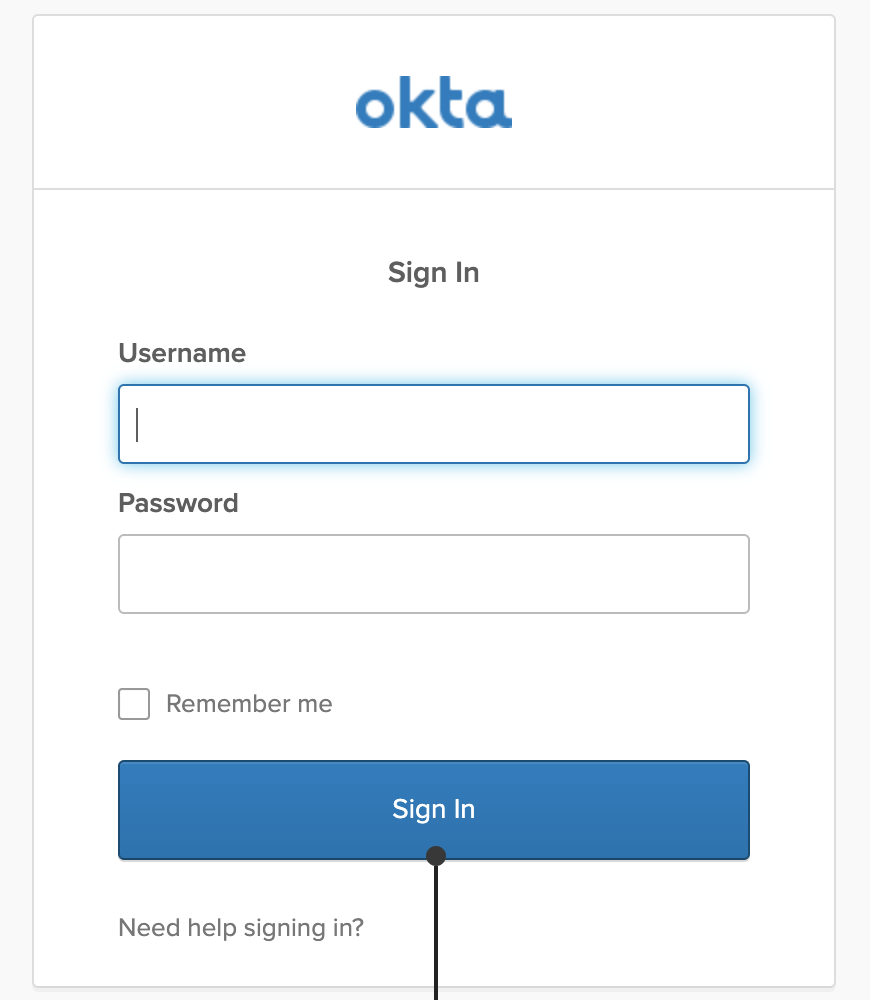 4. After successfully signing in, you will be redirected to Cube.