What is Validating?
Validating allows you to check your spreadsheet before fetching data. For example, the example below shows Revenue misspelled as "Rvenue". Clicking "Validate" on the Cube add-on brings up a menu showing "Rvenue" as an unrecognized dimension.
How Do I Validate a Range?
If you click the pencil icon, this will allow you to change the dimension to its correct spelling before fetching. Clicking "Update" will then correctly display "Revenue" in the spreadsheet.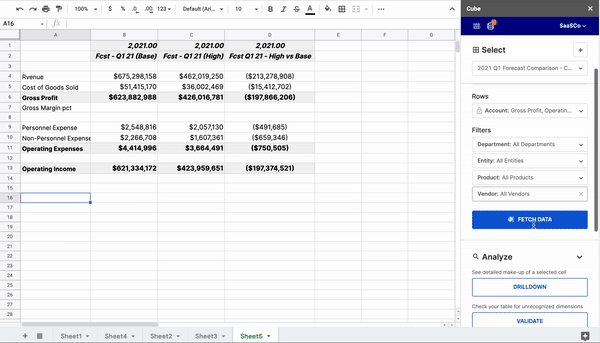 Note: If the validate feature is not available (grayed out), please be sure that both "Allow Fetching Data" and "Allow Publishing Data" are enabled. Save your changes and the validate feature should be available for you.