Use your Cube dimensions to build a custom range by selecting your top-level dimensions to pull the relevant data from Cube into your spreadsheet.
Building a range is the best method to ensure your spreadsheet setup matches your dimension nomenclature.
How to Build a Range using Cube Dimensions
1. Open the Cube Add-On in your spreadsheet and select Build New.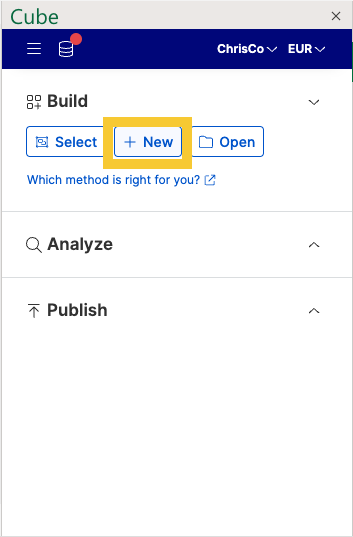 2. Drag and drop your top-level dimensions into the desired Row, Column, and Filter sections.
Each top-level dimension can only be entered in one row or column.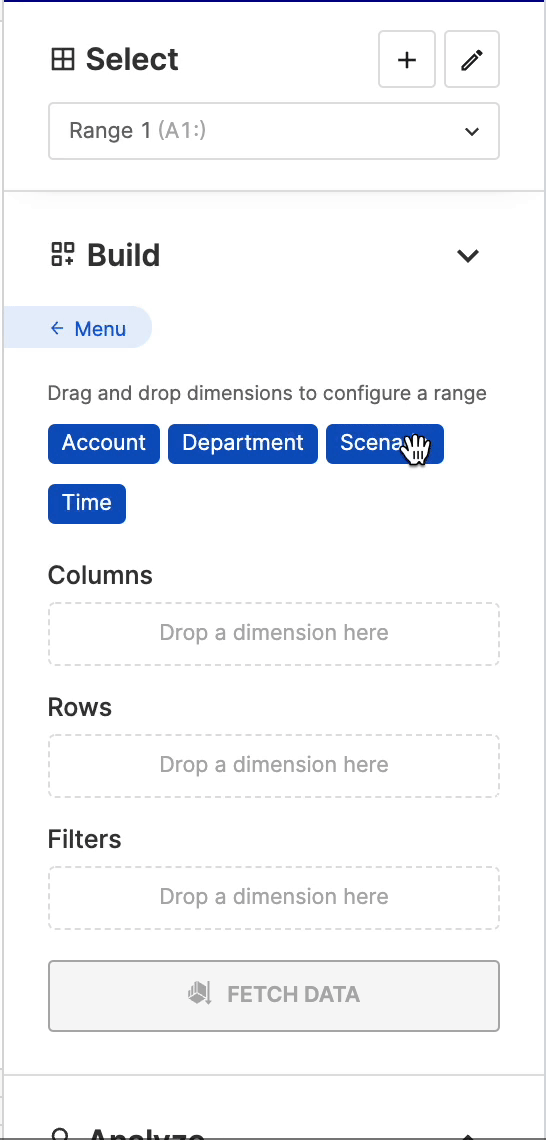 3. Select the names of dimension members in any organization of rows or columns desired.
Note: The toggle "Select a parent selects its children" is automatically toggled on. To select a specific dimension member, like a quarter, rather than the aggregate dimension, like the full year, turn this toggle off.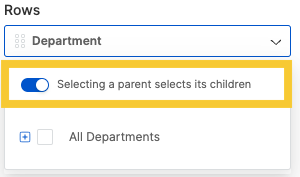 4. Click Add Remaining Dimensions to automatically move any unselected top-level dimensions to the Filters section. You can adjust your Filter selections using the dropdown component.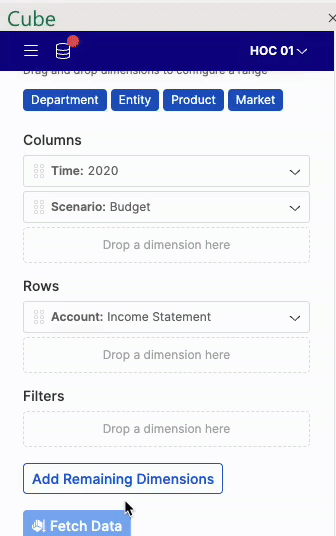 5. Click Fetch Data to build your range.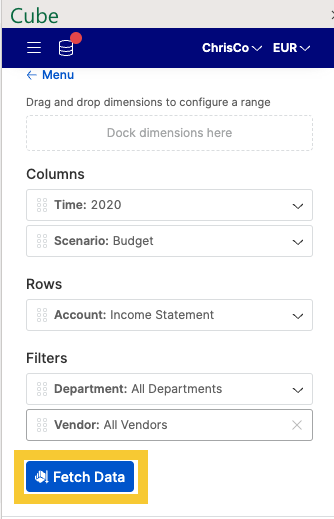 Once you've fetched your data, the dimensions will form a range, populating into your selected spreadsheet along with any connected source data:

Interested in exploring other ways to build and push/pull data into your Spreadsheet from Cube?
Have ideas on how to make building a range work even better for you? Tell our Product team!