Setup
1. On the Source Data page, click the Data Tables tab
Note: The file size limit is 50MB. Files larger than this will not upload.
2. Click Upload Data Table

3. Input a name for the data table
4. Set the Type to "Generic"
5. [Optional] If you want this data to be modifiable, select the "Data imported from this table can be modified via other methods" checkbox.
Note: If this option is not selected, the data imported in this table for a specific cross-section can only be updated/modified via another import in this specific table.
6. [Optional] If you want to create opening balances for Balance Sheet accounts, select the "Create opening balances on upload" checkbox.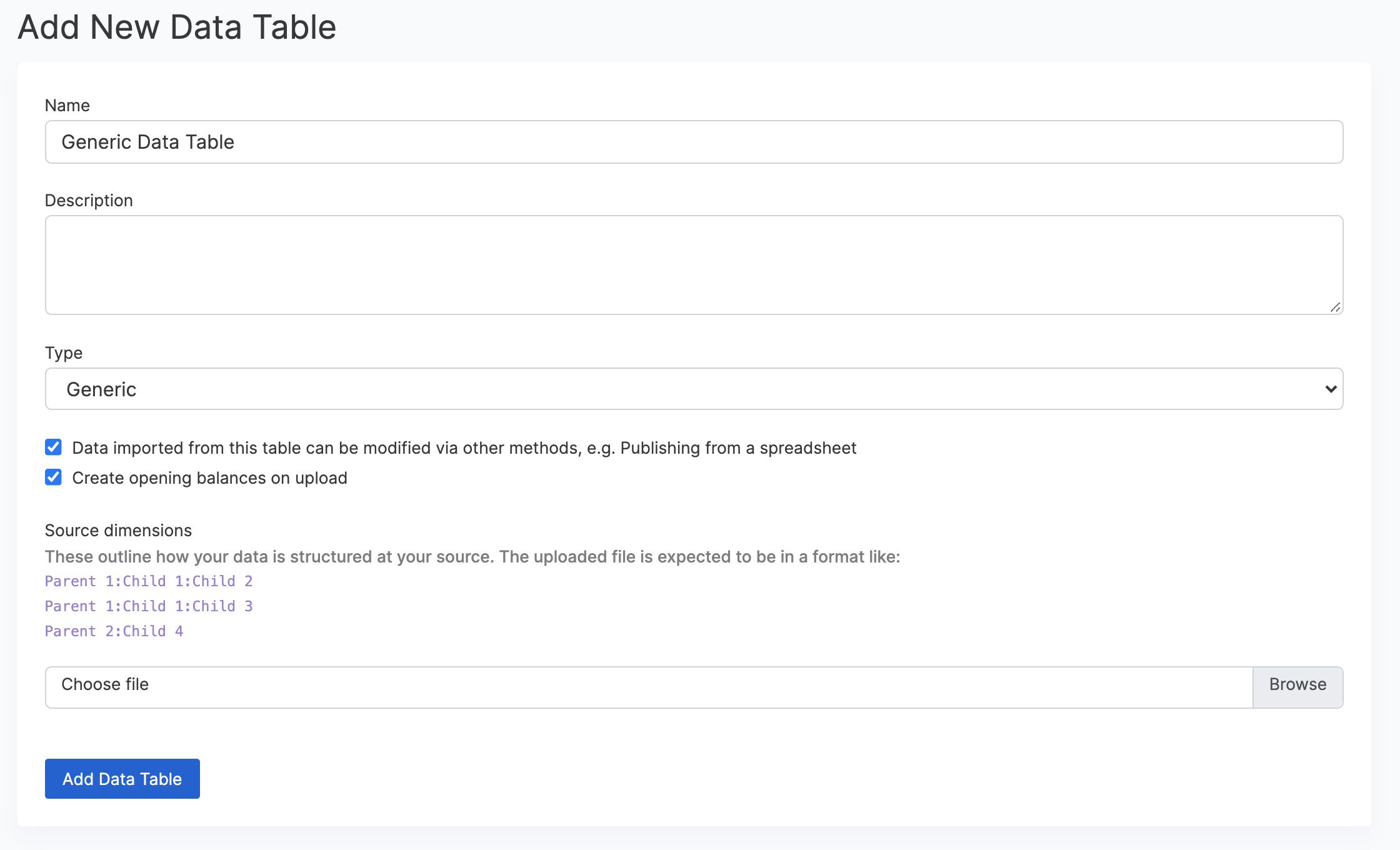 7. [Optional] If you have any attributes associated with your employee roster data:
On the

Data Tables page

, click

Edit

Click the

Attributes

tab

Click

Add New

In the

Name

field, input the name of the attribute

Click

Add Attribute

Repeat those steps 1-5 for each attribute the customer wants to add
Importing Data
Now that your data table has been configured, you can upload a CSV of your data. To access the upload page:
Click the Edit button on the Data Tables page
Click the Data Uploads tab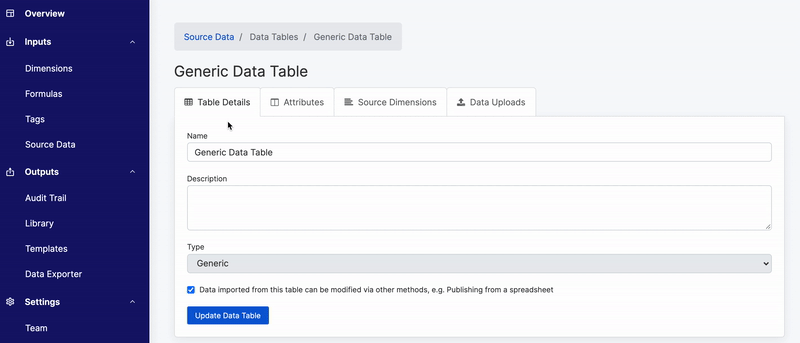 This tab will show you the expected layout of your CSV, as it depends on how your specific Cube environment is configured.
Once you've confirmed that your CSV is configured properly:
Click

Upload Data File For Importing

Input a name for the upload

Click Upload to open our import wizard
Click Upload data from file, then select the file you'd like to upload
Follow the steps on the import wizard, then click Continue to complete your upload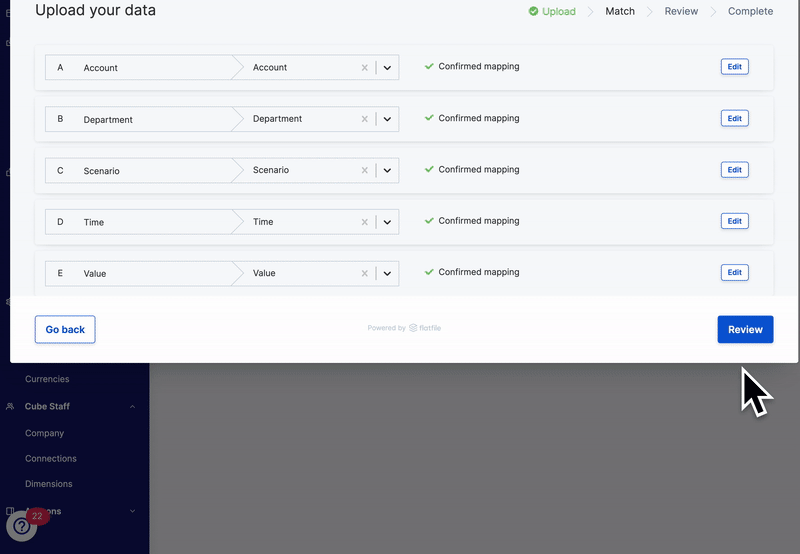 Success! You'll receive an email once your data has finished uploading to Cube.