Data Tables provide a way to upload flat files of generic data to Cube. To upload your data, be sure you've first created a Data Table.
Navigate to your Cube Portal to upload a CSV of your data to be used in the Cube Add-On.
1. Select Source Data in your navigation bar
2. Click on the Data Tables tab
3. Select

next to your Data Table
4. Then, select the Data Uploads tab: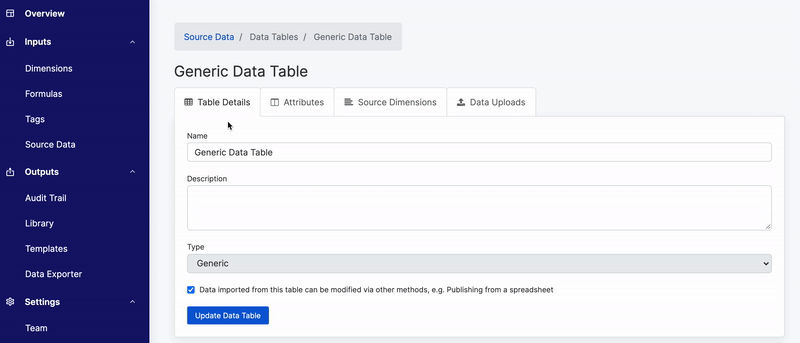 This tab will show you the expected layout of your CSV, as it depends on how your specific Cube environment is configured.
Once you've confirmed that your CSV is configured properly:
5. Click Upload Data File For Importing
6. Input a name for the upload
7. Click Upload to open our import wizard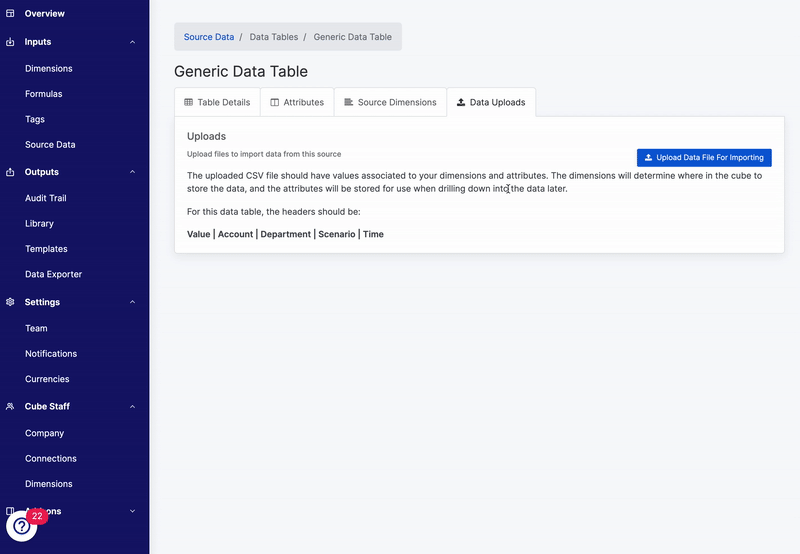 8. Click Upload data from file, then select the file you'd like to upload
9. Follow the steps on the import wizard, then click Continue to complete your upload
Success! You'll receive an email once your data has finished uploading to Cube.