What is the Cube Add-On?
The Cube Add-On is connected through either your Google Sheets or Microsoft Excel program and provides full functionality to select, build, analyze, and publish data.
Build

A. If you have a pre-formatted range that you're looking to register, you'll want to use Select.
B. If you want to quickly build a range from scratch, you'll want to use the aptly named New method.
C. This allows you to access formatted templates and reports. For more information on how to create Templates/Reports, please refer to this article.
Analyze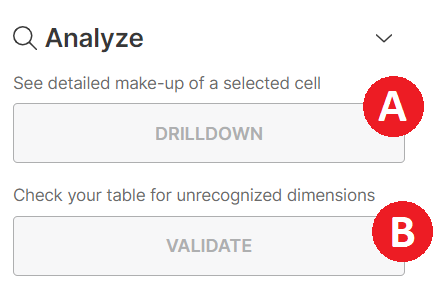 A. Drilldown allows you to inspect the elements of a specific transaction with more detail. To "Drilldown" on Drilldown, please click here
B. Validate allows you to check your spreadsheet for errors before fetching data. For more information on the Validate feature click here
Note: Both Drilldown and Validate will change from gray to blue when there is data present to drill down into or to validate
Publish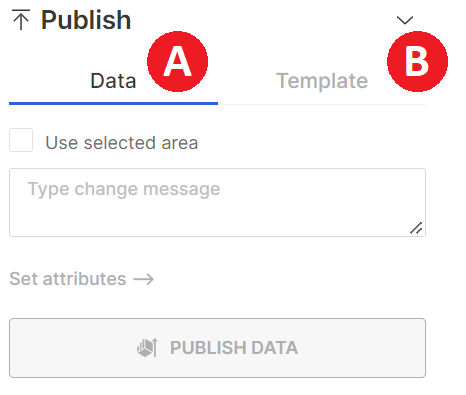 A. Publish Data allows you to publish data to Cube. For more information related to publishing data, click here
B. Publish to Template allows you to publish to a template. For more information on creating templates, click here
Note: Once the rest of your selections have been made, the "Publish Data" button will turn blue and you can publish your data.