Are you having issues publishing your data? There are several reasons that can lead to publishing data errors. Below are the most common reasons regarding publishing issues, as well as ways to resolve them!
Publishing to Parent, Tag, Formula or Dimension with Write Protection
Dimensions that are Parents, Tags, Formulas, or a Dimension that has 'write protection' cannot be published to.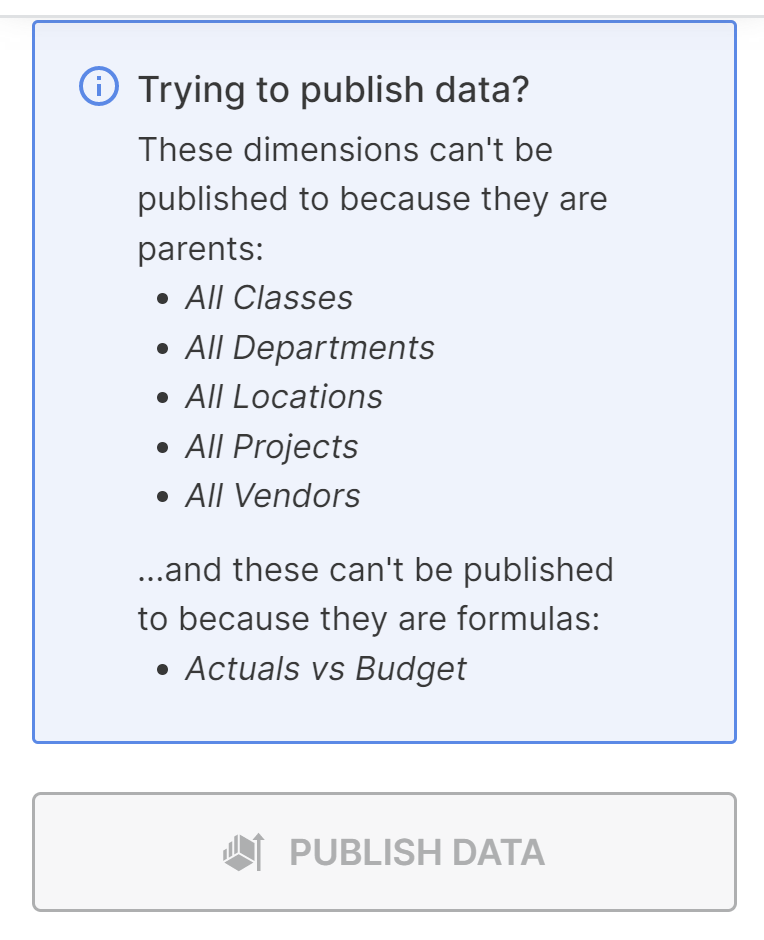 A Parent Dimension is the sum of its children's dimensions. As a result, you can only publish at the lowest level, which is at the child dimension level.
Similarly, you cannot publish to Tags as they include multiple dimensions and Formulas since their values are calculated based on other Cube dimensions.
In addition, any dimensions that have Write Protection enabled, cannot be overwritten by the publishing feature as they are protected. For example, historical data coming from an ERP connection is blocked by the Actuals Write Protection.
For more information on why certain dimensions may have been excluded from your Publish, see this article.
Publish in Progress
This error appears when a publish is already in progress, whether it be yourself or another user within your Cube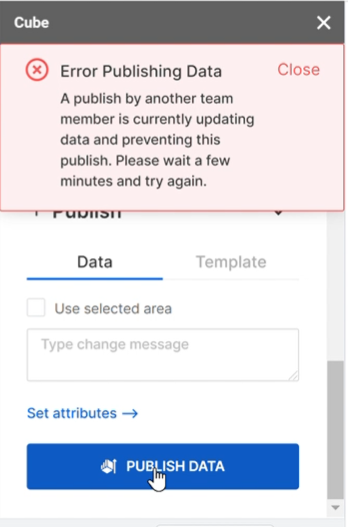 When a publish is in progress, a banner in the Cube Portal appears indicating that data is being published, as shown below.




Therefore, to avoid this type of error, check your Cube Portal before publishing and ensure that no data is in progress. In other words, make sure no banner shows up in the portal.
Publish Timeout
This issue is relatively uncommon; however, there could be instances where the published range is too significant and eventually errors out.



In order to resolve this problem, we suggest breaking the range into smaller ranges or publishing via the "Use selected area" button.

Help Article: Large Range and Background Publishes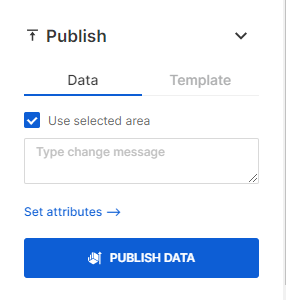 No Data for Publishing
This issue can occur when the sheet has 'broken' or has a disconnect somewhere.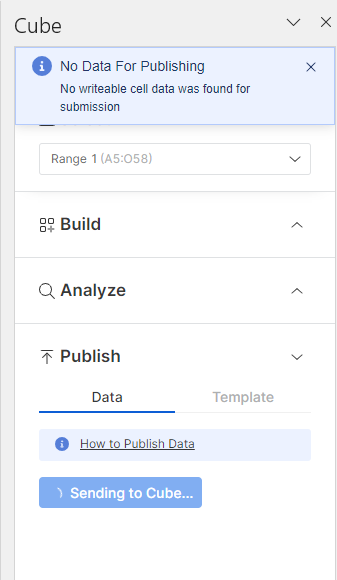 In order to resolve this matter, we recommend re-creating a new sheet with the same cells and then attempting to publish again.

If you're still encountering problems after trying the steps above, log a ticket with the Customer Support team here or send an email to: support@cubesoftware.com.