How to add a new scenario as an import option?
You want to import your source data into a new scenario, but it does not appear as an alternative in the "scenario" import drawer? - this is due to the "write protection."
Indeed, only scenarios using "Actuals" Write Protection are allowed for imports, and they are indicated by a padlock icon in your scenario Dimension page.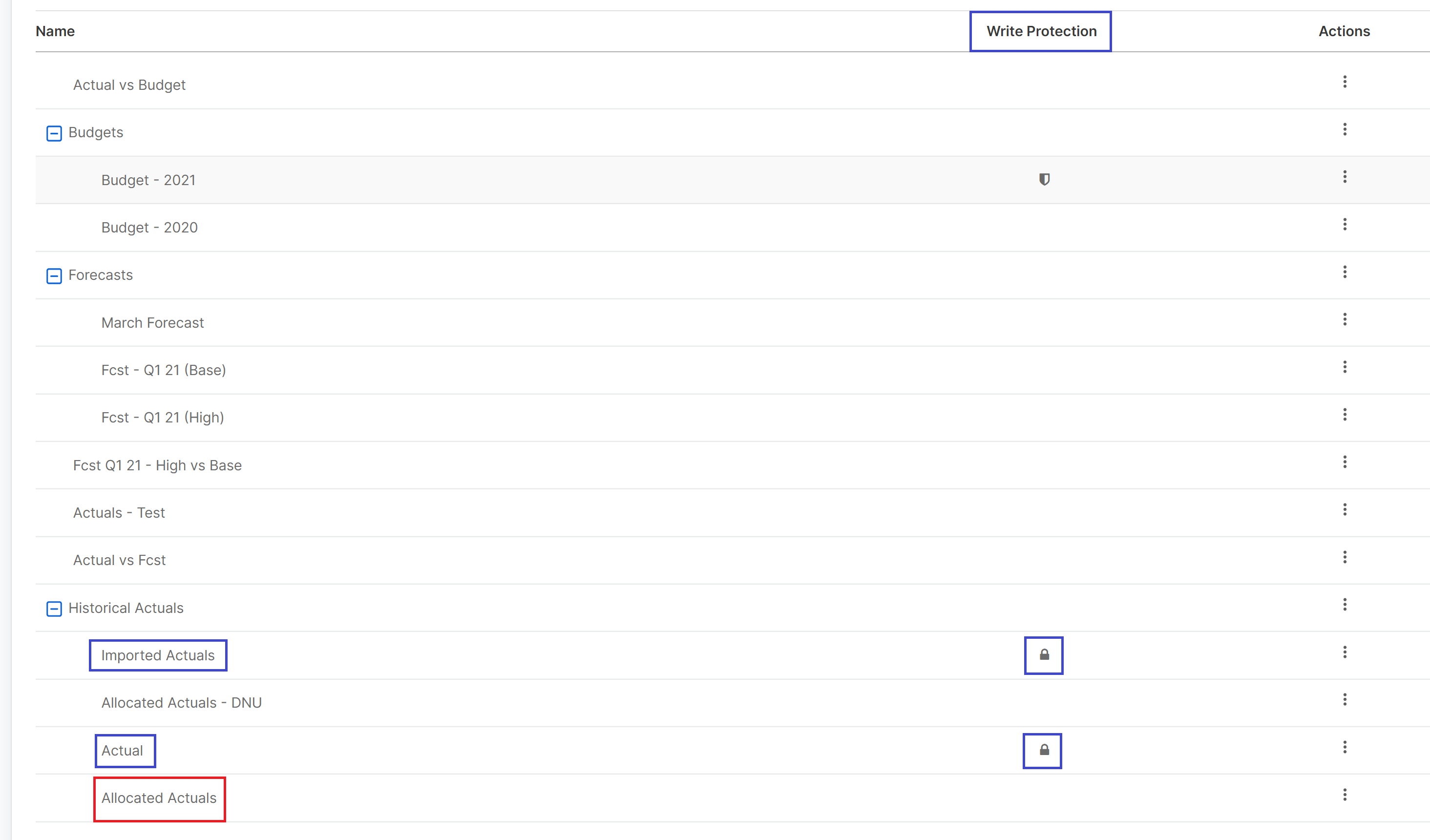 Take the following example: only two scenarios: "Imported Actuals" and "Actual" appear as import options; however, we want to import to another scenario named "Allocated Actuals" highlighted in red above.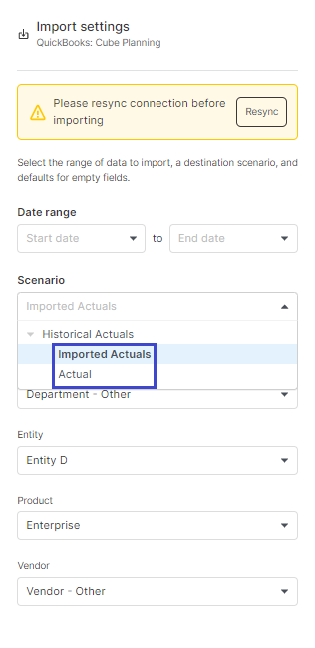 Therefore, to add a new scenario as an import option, follow the steps below:
Navigate to the Dimension page under the "Scenario" tab.
Click on the three dots on the right.
Select "Edit Dimension".
Expand "Write Protection".
Select "Actuals" and Save Dimension.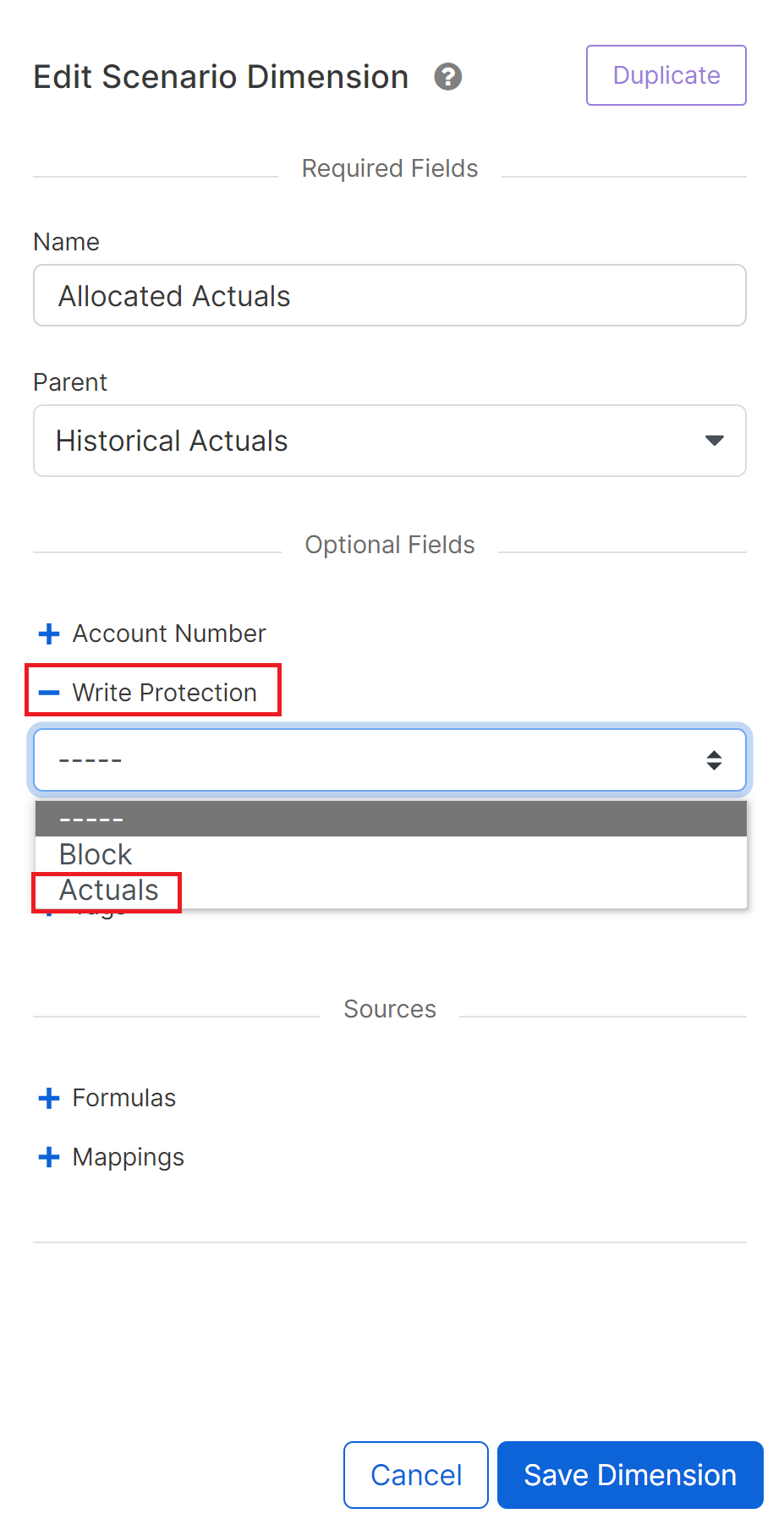 If the above steps aren't clear, you can watch this gif below!
Still having issues?
If you're still encountering problems after trying the steps above, log a ticket with the Customer Support team here or send an email to: support@cubesoftware.com.