SSO is intended for accounts with multiple users who take the extra security measure of signing into third-party applications using an identity provider.
Prerequisites
You'll need a Duo account with admin access to complete the configuration.
Duo Configuration
Please complete the following steps:
Login to a Duo admin account

Click

Protect an Application

Search for "generic service provider"

Find "Protection Type":

2FA with SSO hosted by Duo

and click

Protect

A modal will pup up. Click

Ok

.

You'll be taken to a screen with some pieces of information we'll need:

All of the Metadata fields (copy/paste these to send to your Customer Success Manager)

Entity ID

Single Sign-On URL

Single Sign-Out URL

Metadata URL

The certificate

Click

Download Certificate

and send the file to us

Input the following items in the

Service Provider

section

ASC URL = https://portal.cubesoftware.com/users/auth/sso/saml/acs/___

Note - the trailing "__" at the end of this URL would be the name of your company
Please send this URL to your CSM along with the items from step 6 above

In the Map Attributes section, configure the following IdP Attribute <> SAML Response Attribute mappings:

You should now have the following pieces of information to share with your CSM:
Entity ID

Single Sign-On URL

Single Sign-Out URL

Metadata URL

The downloaded certificate
ASC URL
Accessing your account with single sign-on (SSO)
Once Customer Success has configured Duo SAML SSO for your Cube instance, you'll be able to use it to sign in:
1. Select Using Single Sign-On?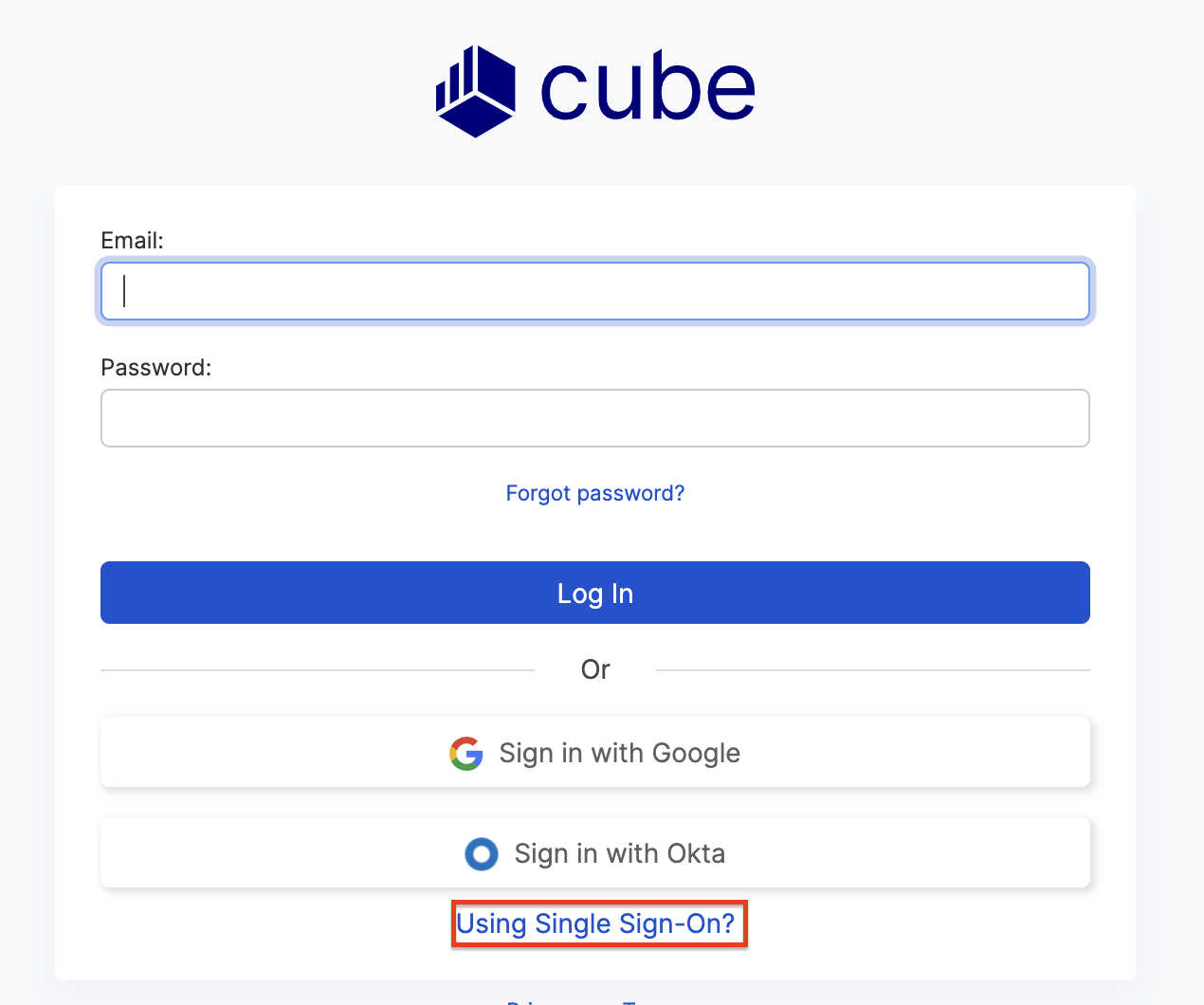 2. Input your company email address, then click Submit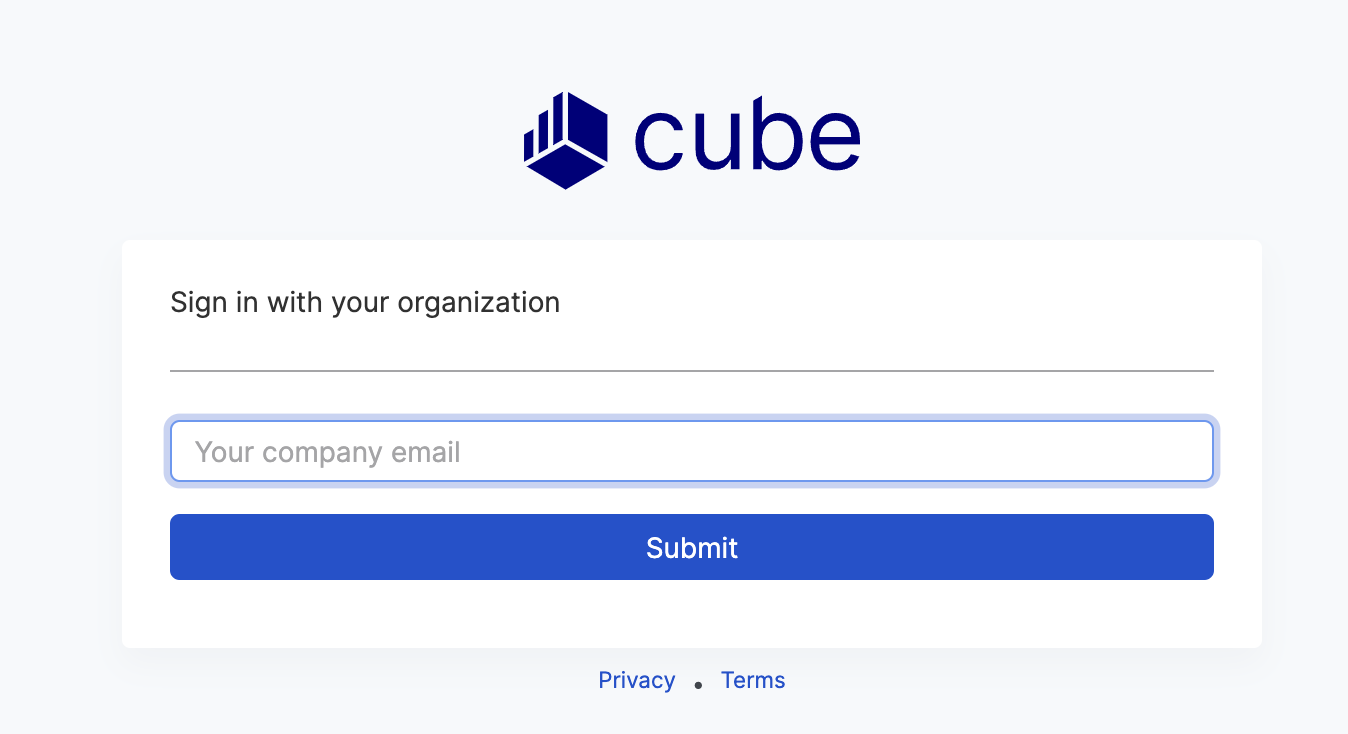 3. You will be redirected to your organization's sign in page.
4. After a successful sign in, you will be redirected to Cube.