Adding a new Dimension to your Cube couldn't be easier; navigate to your Cube Portal and select the Dimensions page to get started.
Before we dive in - let's make sure this is the right how-to for you:
Looking to add a top-level dimension? Contact your CSM.

Are you mapping new source data and need to add a dimension? There's a better way.
Now that you know you're in the right place, let's add a new dimension!
1. Click

in the top-right section of the Dimensions page
2. Fill out the following details:
Name: must be unique
Parent: determines where the dimension member lives in the hierarchy
Optional fields include:
Account Number: input the GL Account Number
Time Rollup Type: determines how months are summarized (sum, balance, or average)
Description: input a brief description of the associated dimension
Tags: include this dimension in an existing tag
Or, under Sources, you can create a dimension using a Formula.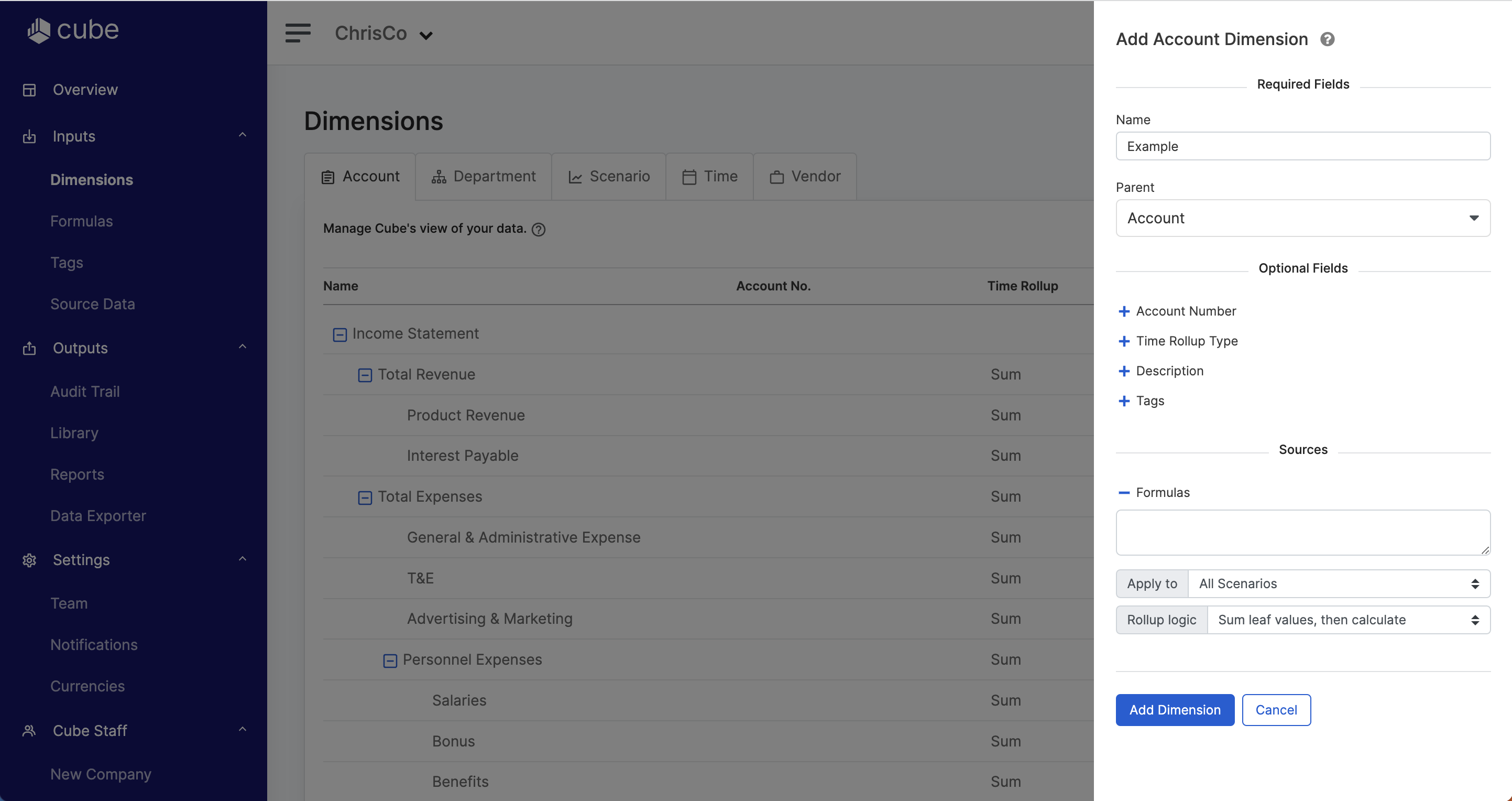 3. Once you've added the designated fields, select

and you'll receive a confirmation message at the bottom right of the screen

And your dimension is now added! Some important things to note:
As dimensions are added, team members who have access to their parent dimension will automatically have access to any new ones.
Additional Resources