Using Cube's Sheets or Excel add-on, you have the ability to publish data to Cube directly from your spreadsheet. The steps below explain how users can publish financial forecast and budget reports.
I. Create an Active Range
To utilize the Cube add-on and publish data to the cloud, you must have an active range in your spreadsheet. There are two ways to create an active range:
Build New - Follow the steps

here

to build a range from scratch.

Select Existing - Follow the steps here to select a range from an existing template or report.
II. Check Dimensions
Cube does not allow users to publish data to certain dimension types (Parent Dimensions, Formula Dimensions, Write-Protected Scenario Dimensions), confirm that the active range does not have these types of dimensions included. See more information here.
III. Publish Data
You are now ready to publish your data! Scroll down in the Cube add-on to the blue Publish Data button and push your data to the cloud.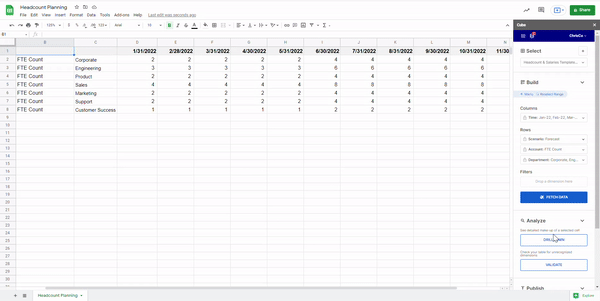 What if you only want to publish specific cells within a range?
If you only want to publish certain cells within a larger range, you can utilize the "Use selected area" button to publish only the cells you've highlighted with your cursor within a range.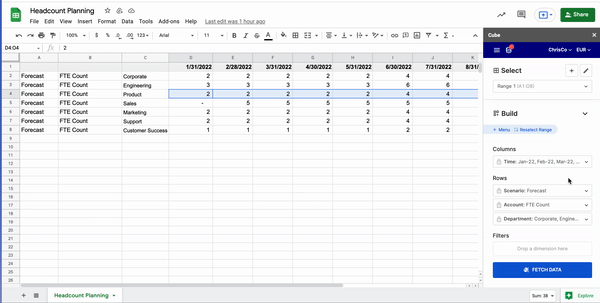 What if you want to retain other drilldown detail on your publish?
You can utilize the Attribute function to store drilldown details in each publish, see article here.