If you've recently added a new account to your ERP, it'll impact your Cube. Here's how to make sure your Cube remains up to date.
If you've changed an account in your ERP, it won't impact Cube, but you can always edit the Dimension name in Cube.
Creating a New Account
Creating a new account in your ERP will impact Cube when you "resync" your connection under "Import Data" on your Source Data page.
Before running an import, resync the connection and map the new accounts. Once the resync is complete, you can either map the new account to an existing account dimension or create a new one.
Step 1: R
esyncing your connection
Navigate to the

Source Data

page.

Click on Import Data for the connection you desire to import.
Click on Resync in the yellow banner.
Wait for the resync to complete.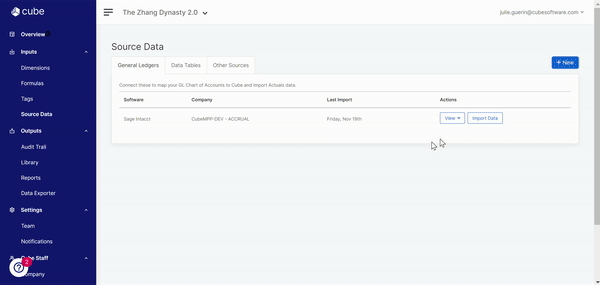 Step 2: Mapping new accounts
Once the resync is complete, click on Map.
Click on Filter and then hide mapped to show only unmapped accounts.
Map and add a new account dimension by clicking on + sign.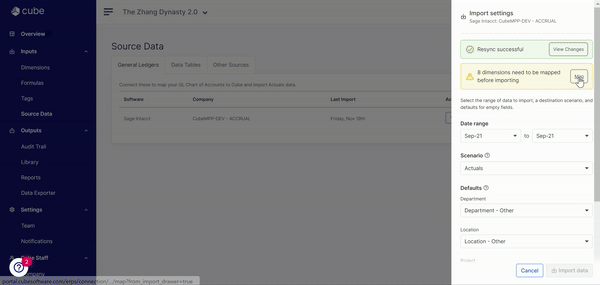 Renaming Account
Renaming an account in your ERP won't impact your Cube. You can either leave the name as it is in Cube or change the name in Cube to match the one in the ERP by editing the dimension.
How to E
dit the Dimension
Navigate to the Dimension

page.

Click on the dimension or the three dots under "actions" then "Edit Dimension"

Modify the Name!
Have more questions? Reach out to our Support team via chat!